Top Alternatives to KissManga for Free Manga Reading Online
Published On : June 29, 2022 by: Anjali Latwal/Category(s) : Trending
Nobody can predict when their favorite websites would disappear from the web. Almost nothing and everything is definite on the internet. Nobody knows whether they will ever return, as shown by the closure of KissManga and KissAnime. Millions of otakus were left as "refugees," searching for other websites to replace these fan favorites. You don't need to explore any further since we searched the web for you and identified the top alternatives to KissManga in this list. Some of them are much superior replacements than others, making them an ideal choice. So, what are you waiting for? Let's get going.
What was KissManga?
The sibling website of KissAnime, KissManga, offered its readers the finest selection of manga. Both classic and contemporary manga titles were available in its database. KissManga became one of the most widely used manga sources as a result.
Otakus from all over the globe had a simpler way to get their fill of the newest manga releases thanks to KissManga. They could read on their phones and switch between the site's bright and dark settings while doing so. KissManga catered to everyone with age-specific categories and a user-friendly design. The major advantage of KissManga was its link to KissAnime, which made it simple for visitors to switch quickly from reading to viewing. Of course, malware remained, but it was a tiny price to pay for the free and excellent material. You could also check out some free virus removal applications, which is an alternative for readers.
KissManga also provided you the option to quickly save and share the manga you were reading with your pals. On most platforms, like Facebook and email, you could also do this.
Categories offered by KissManga:
On KissManga, there were several categories available. Although Josei and Seinen readers also had a spot, the majority of its readers preferred Shounen and Shoujo manga. The first pair is for people 18 to 40 years old, while the second pair is for those who do not know what they are.
KissManga also included Kodomomuke or Kodomo for younger readers. These options are for kids under the age of ten. But not everything can fit into a genre, as everyone who is familiar with Japanese culture understands. On the website, there were other manga options that were regarded as "alternative" reading styles.
The most recent and well-liked manga could be found on the first page for those who don't care about genres. These were horror, science fiction, fantasy, or a combination of these genres. Otakus of all ages and locations could find plenty of stuff on KissManga. Because of this, the closure made it obvious that KissManga alternatives were required.
Trending: Best Kdrama Sites: Watch Korean Drama Online for Free
The shutdown of KissManga:
For a time, it was difficult for KissManga and KissAnime to remain online. There have been instances where they were briefly unavailable, returned with a slightly different domain, or seemed as if nothing had occurred. People had faith that these places would be able to recover despite their tumultuous history with the law. They announced in 2020 that they will be permanently closing due to copyright disputes. While lamenting their losses, many admitted that the pop-up advertisements and hidden infections on the sites would not be missed.
Why did it stop operating?
Reports of KissManga plagiarizing material were also nothing new. Despite having no legitimate claim to its collection of manga, the website-maintained profiting from it. KissManga, which had millions of users, became a major supplier of pirated material. There was no doubting that websites like KissManga and KissAnime were harmful to Japanese culture as a whole, despite the fact that they made it easier for consumers to obtain the art they enjoyed.
There wasn't much information provided concerning their closure, but many people think that Japan's long-standing legal framework is what ultimately contributed to their collapse. These websites were forced to close due to a rash of copyright lawsuits.
People were left wondering where else they might get current comics and anime, however. So, for devoted manga fans, the greatest KissManga alternatives are listed below.
The Top Alternatives to KissManga for Free Manga Reading: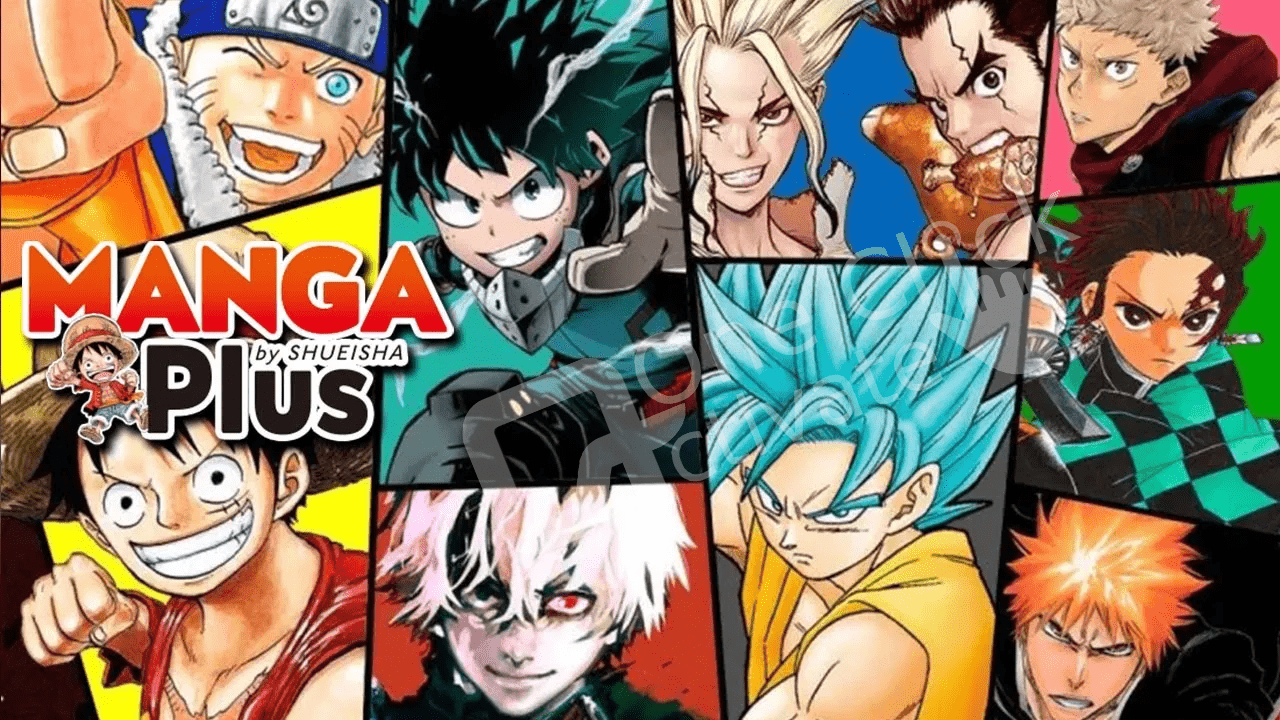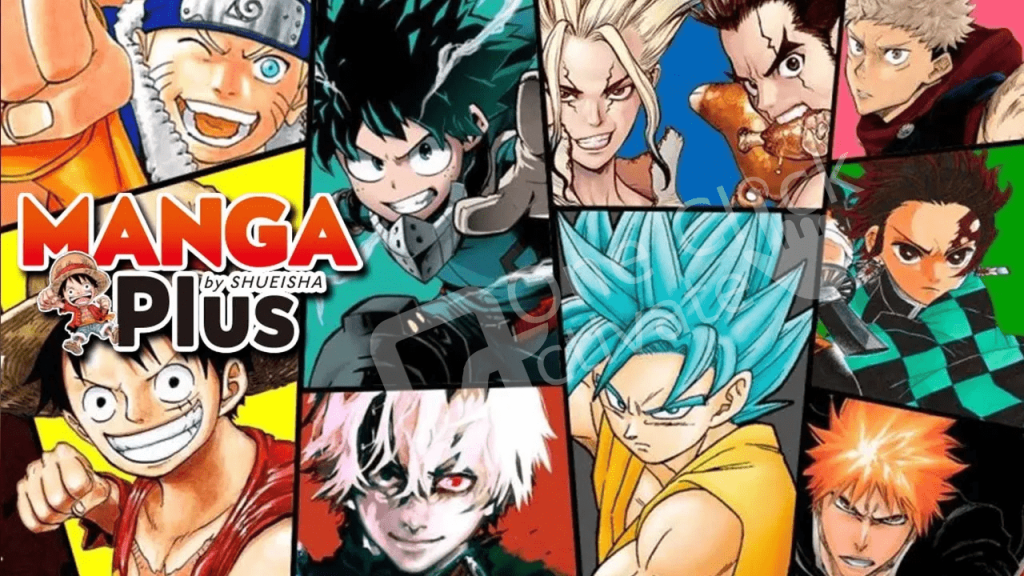 Manga Plus and Manga Plus by Shueisha are first on the list of KissManga substitutes. These affiliate websites are in charge of widely disseminating manga outside of Japan. They have a sizable collection to support it and deliver otakus tangible and digital copies of their favorite tales.
Manga Plus is really popular since it offers options on the internet. There are English and Spanish translations of certain chapters (for Manga Plus by Shueisha). Additionally, their library is expanding weekly and in sync with Japanese releases. For manga aficionados, Manga Plus removes tedious waiting periods. People can access well-known manga like One Piece, My Hero Academia, and Death Note thanks to this collection, which is not just any collection. The title page of every release will also provide a release timetable. You will then be aware of when the tale will continue.
Also Read: AnimeLab Vs Crunchyroll
ComicWalker and BookWalker: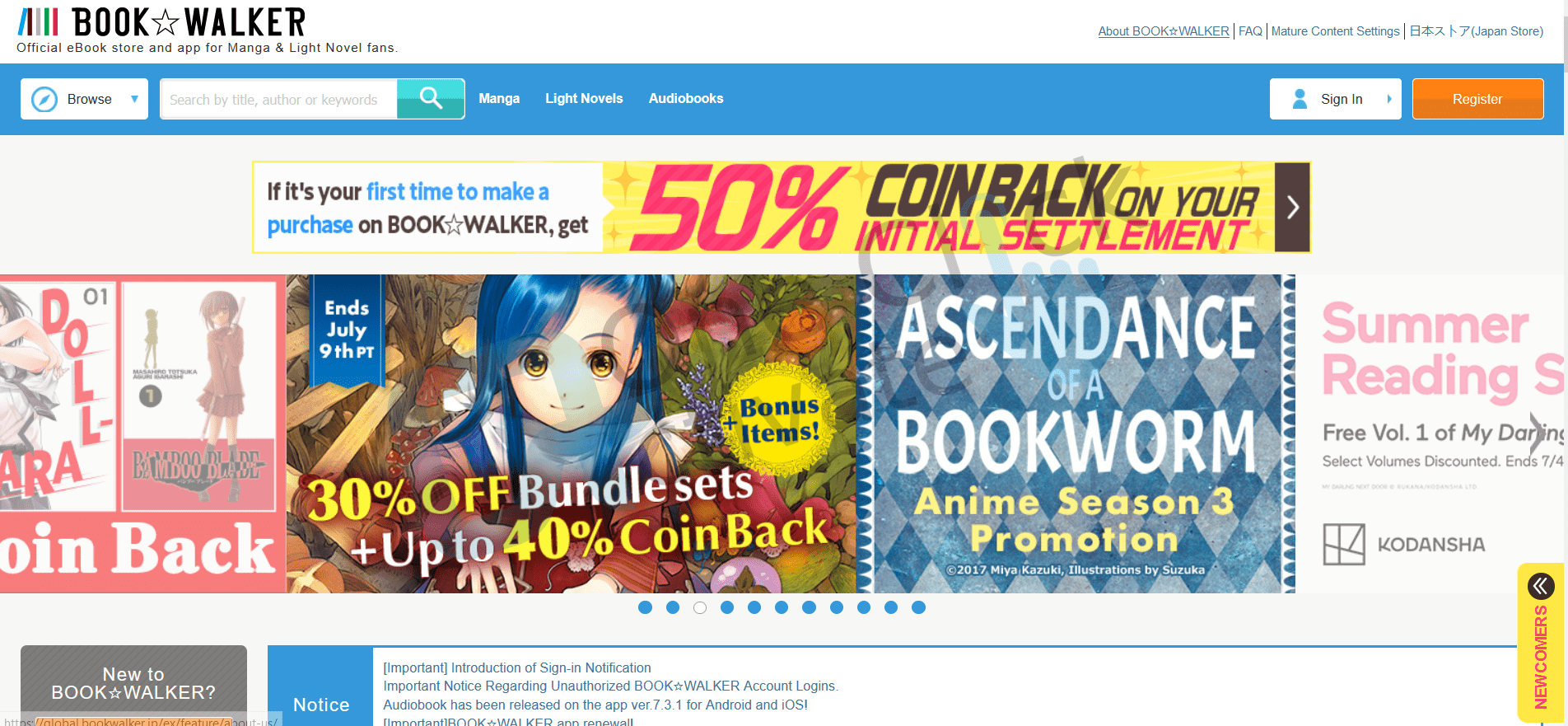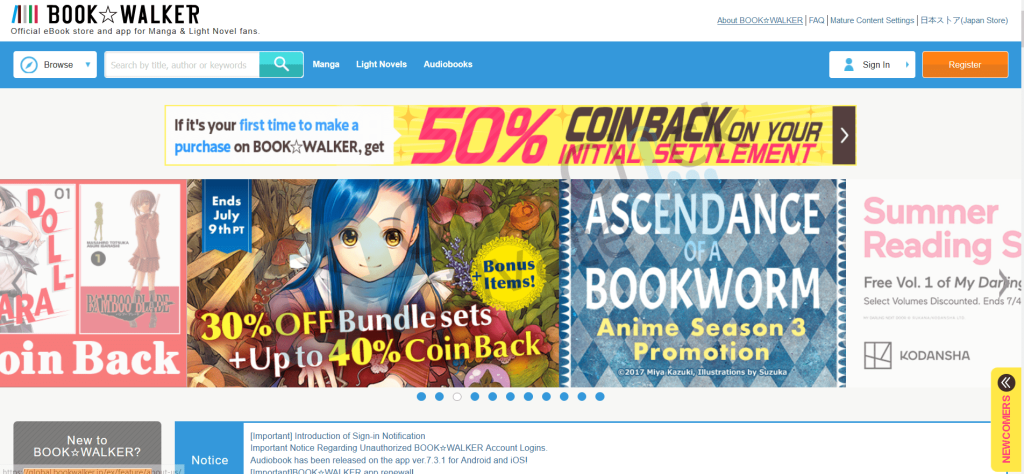 Bookwalker and Comic Walker are the next two KissManga substitutes. These are reliable online stores and manga reading services. Most, if not all, of the manga on these websites, are free, and they are also brand new. Expect them to publish the current hottest manga. In order to appeal to a worldwide audience, most of them are also accessible in Japanese and English. For those who like all sorts of graphic novels, they also offer Light Walker and comics accessible.
These are gathering places for lovers of manga and related platforms, making them a convenient resource for listings of KissManga substitutes.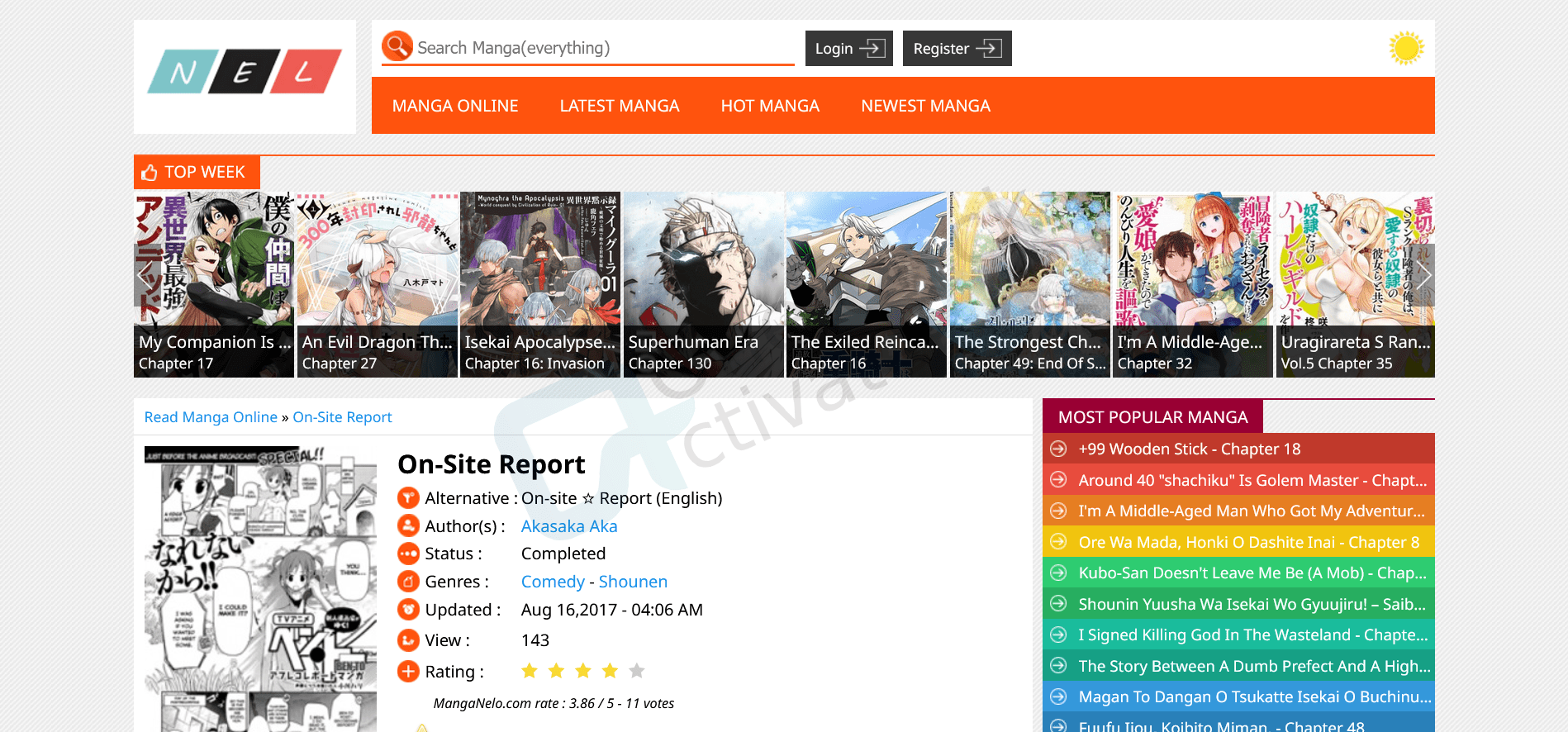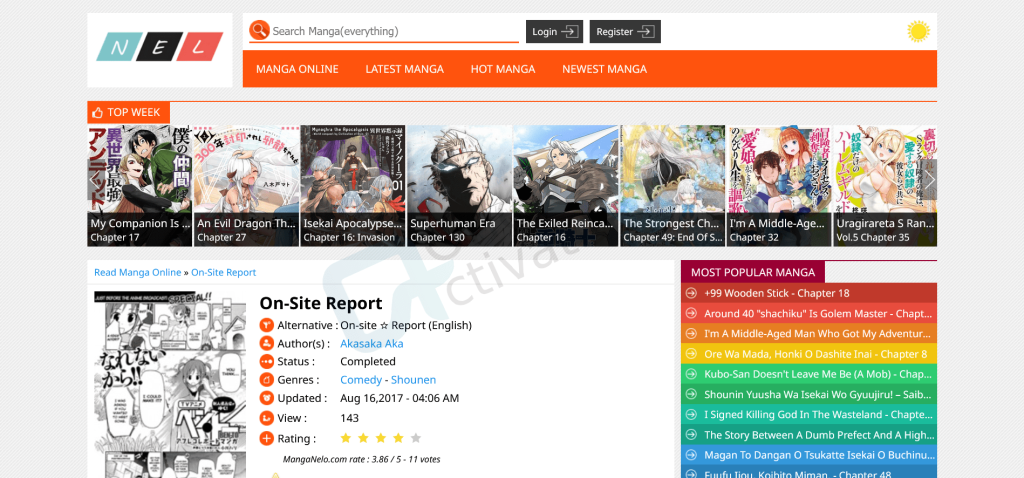 A portal for manga created "by the people, for the people" is Manganelo. It is one of the greatest KissManga alternatives for accessing the most recent manga, but it also functions as a fan community social networking site. For what will fans need to use social media? To begin with, Mangadelo serves as a hub for aspiring manga authors. Sharing manga that one finds, creates, or is just a fan of is possible. The community may assist one another in improving as artists or in pursuing shared interests by doing this.
You must register for a Manganelo account before you can post your own manga. You are welcome to read whatever you want if all you want to do is enjoy the material. Mangadelo publishes current manga, much like other KissManga substitutes. The best part is that Manganelo also offers HD anime. One of the top KissManga alternatives for you, the website displays the material you desire in real-time.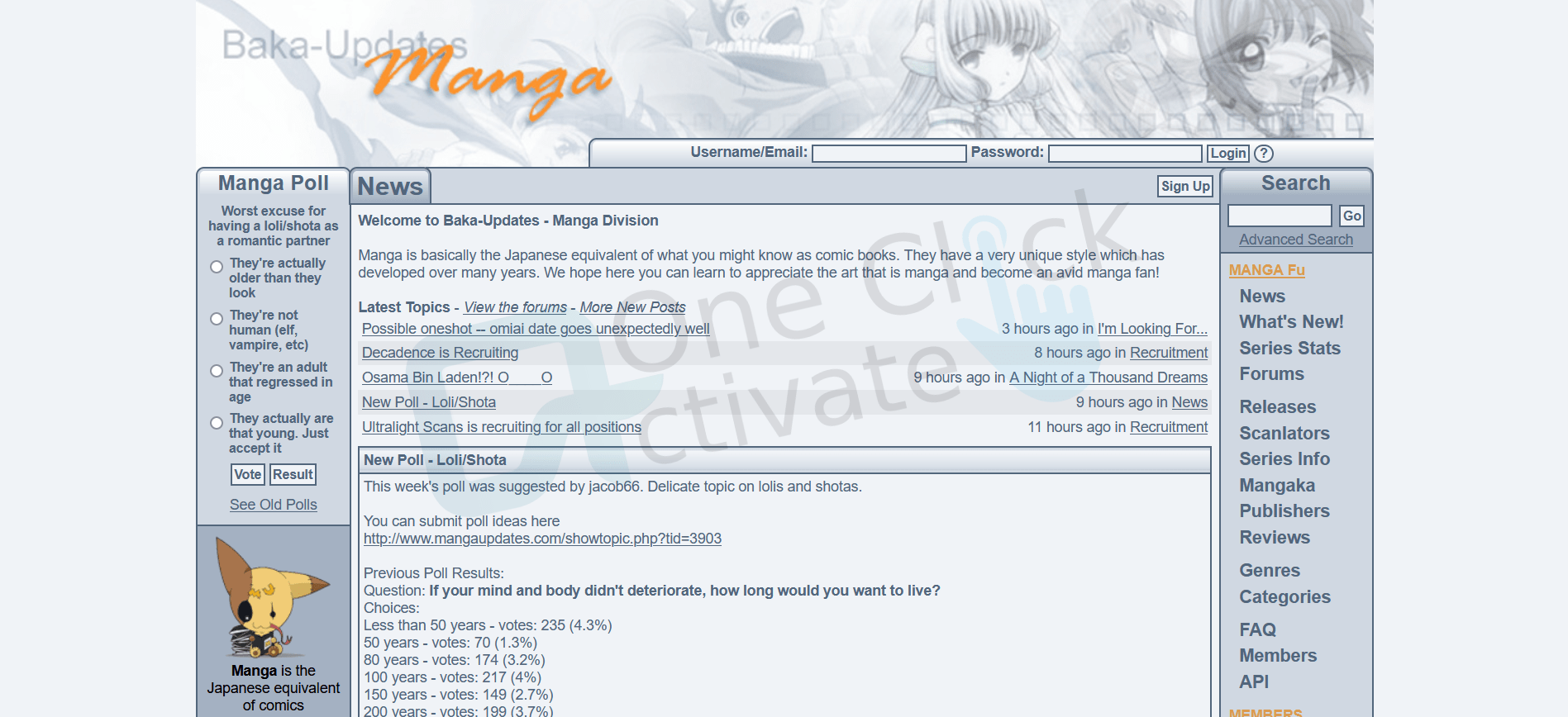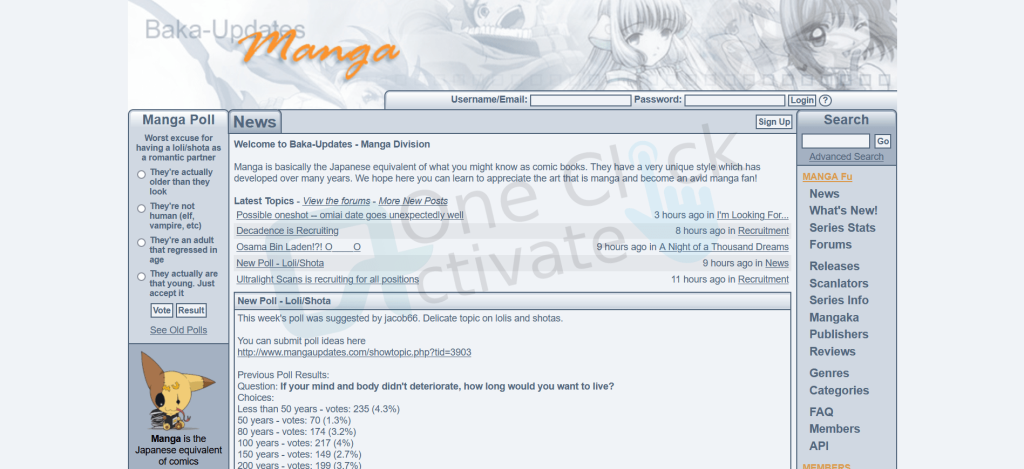 The main distinction between Mangaupdates and KissManga is that when you use it, you become a part of a community. The site, which is operated by ardent otakus, is comprehensive and meets the demands of manga aficionados. Discussion boards, surveys, and the most recent manga news can all be found there. Some people even publish their own mangas, and the community encourages them to become better at it.
Regarding the manga itself, Mangaupdates' library is wide-ranging and regularly updated for a variety of enthusiasts. Numerous categories are available, and an advanced search box is available for thorough queries. It should be emphasized, however, that you must register in order to start your Mangaupdates adventure. There are other KissManga options on the list, so this may not be the ideal choice for private individuals.
Also Check Out: AnimeLab Vs Funimation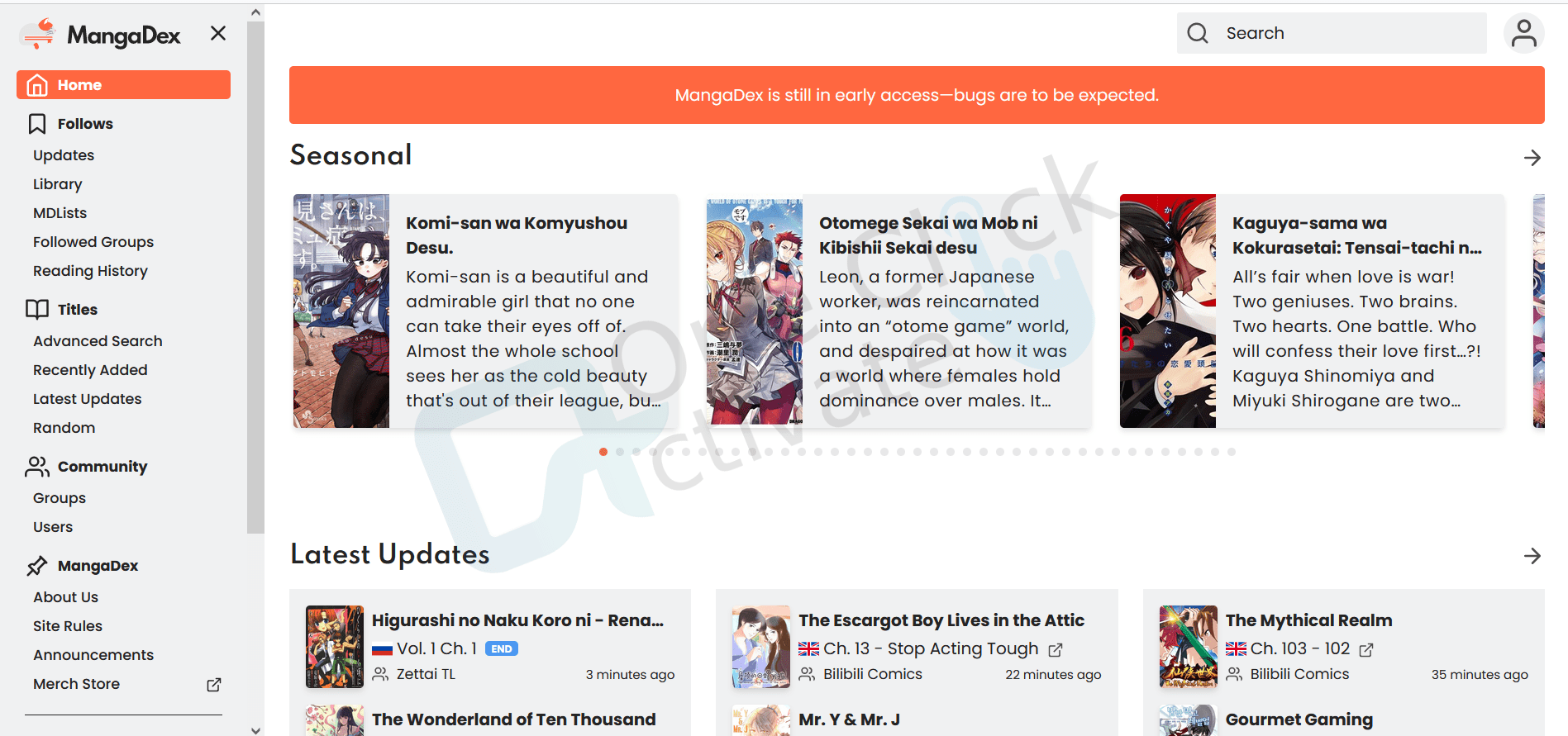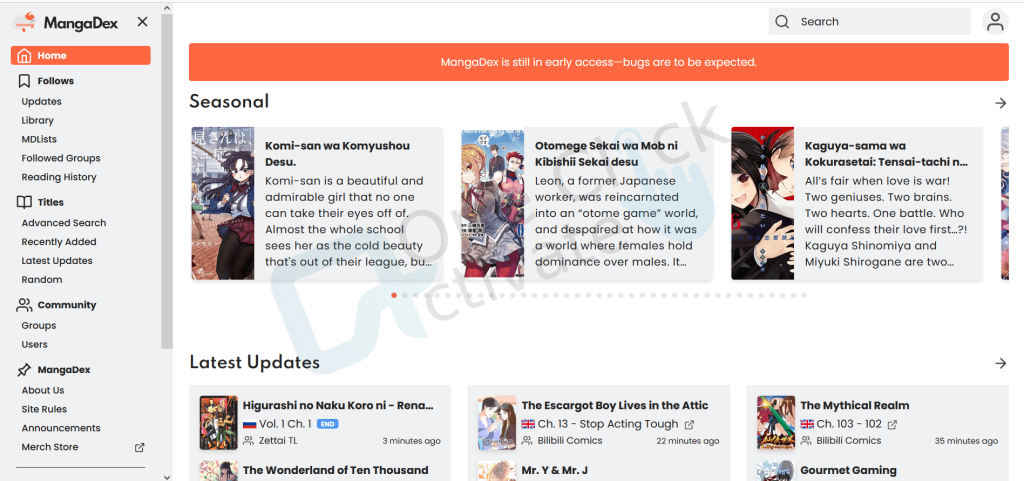 With millions of visits each year, www.mangadex.org is among your greatest options for repairing the hole left by the KissManga-gap in your heart. Because of its broad and substantial manga library, it is included in our list of KissManga substitutes.
The majority of the manga available on MangaDex has translations in English, Japanese, Chinese, and Spanish. You have unlimited access to read them as the community creates this collection from the ground up. Giving website MangaDex is known for its fan-made material in more than 30 different manga genres.
For its users, the website also offers forums. On this site, users may discuss everything from gaming to fan competitions to comics and anime. However, you are not compelled to interact with other users. If it doesn't pique your interest, you may be interested in learning more about the MangaDex advertisements. This platform's main selling point is the absence of advertisements. MangaDex is a gift from the community to the community since it is supported by donors and fans. This is a considerable improvement over the commercials on KissManga, which were offensive, aggressive, and malware-filled.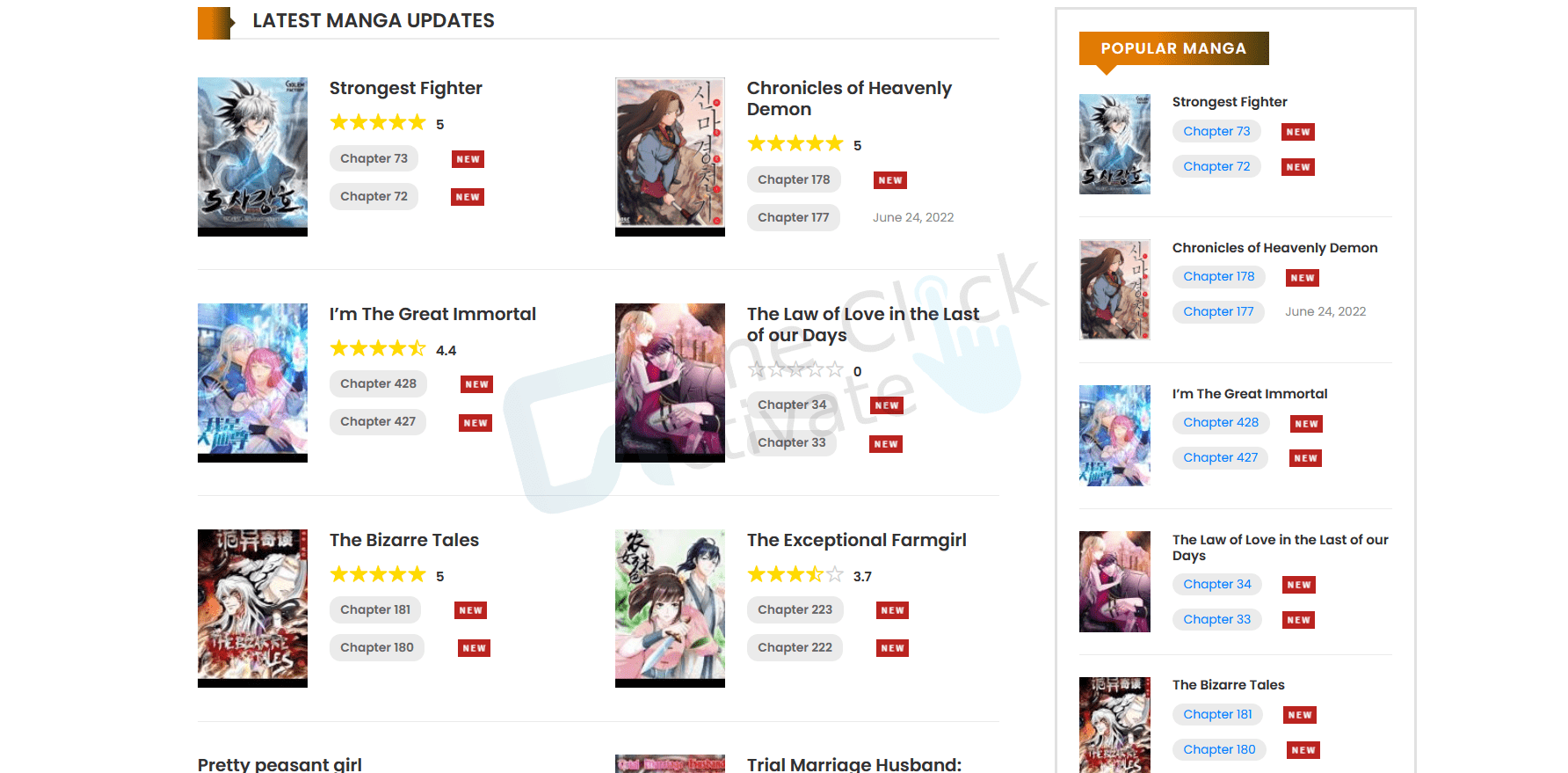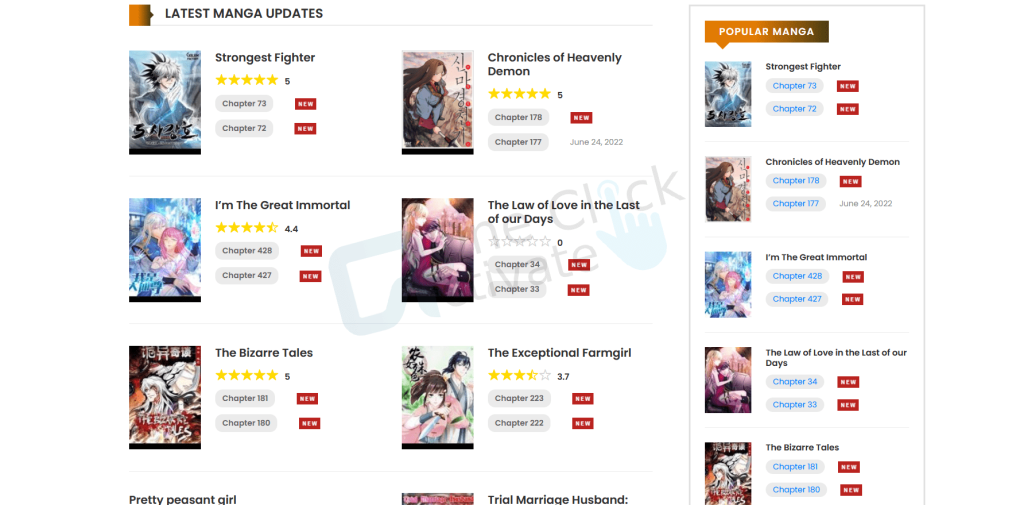 Manga Fox is yet another outstanding substitute for KissManga. It has a vast library of manga while lacking the community elements seen on MangaDex or Manga updates. Mangafox offers a variety of genres, including those related to romance, drama, school life, fantasy, action, and the paranormal. The shoujo, shounen, and seinen categories are available if you pick your manga depending on demographics, which is how most people do.
You can also arrange your manga according to recent releases or most views. Simply use caution when viewing the site's advertisements. Other than that, Manga Fox is among the top alternatives to KissManga based just on the collection.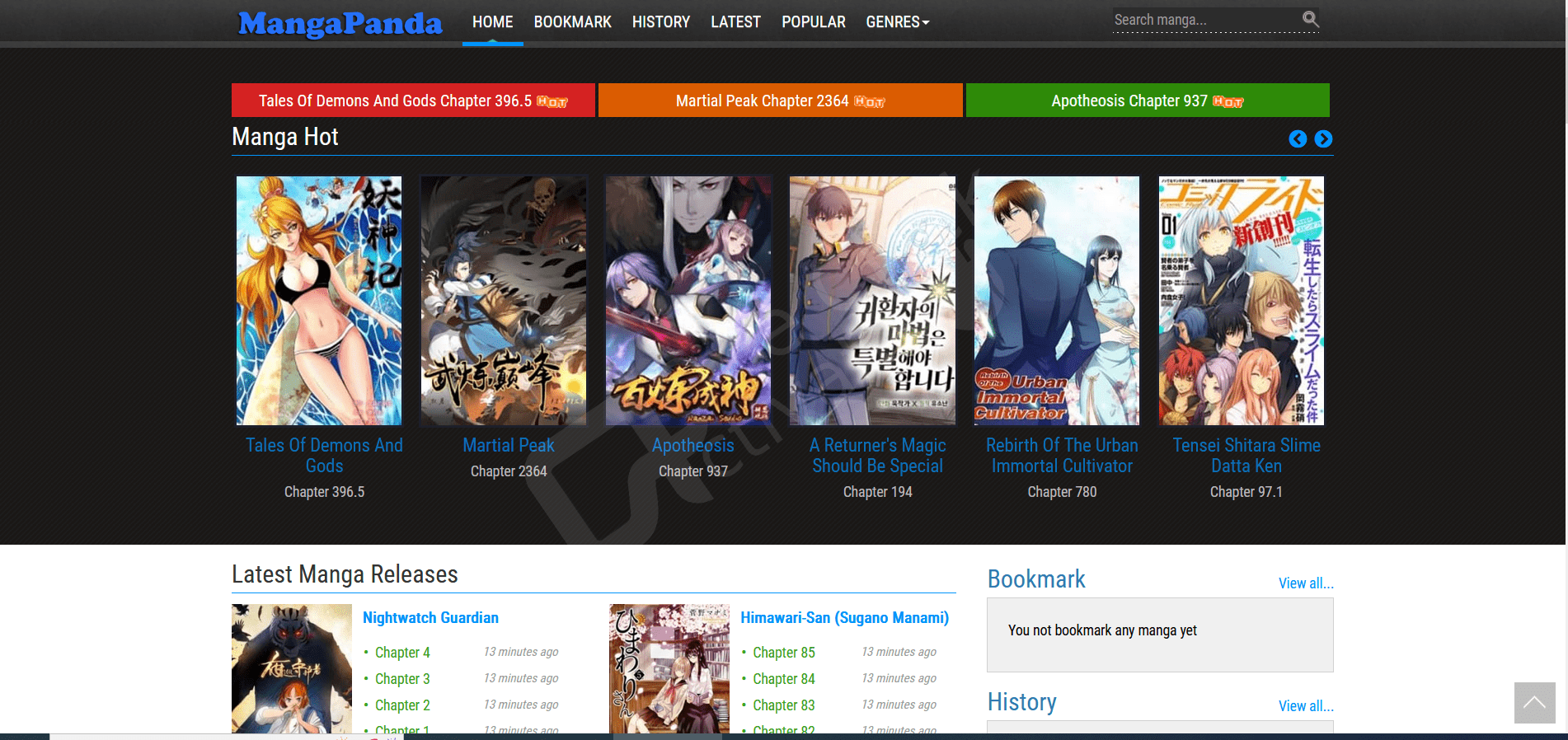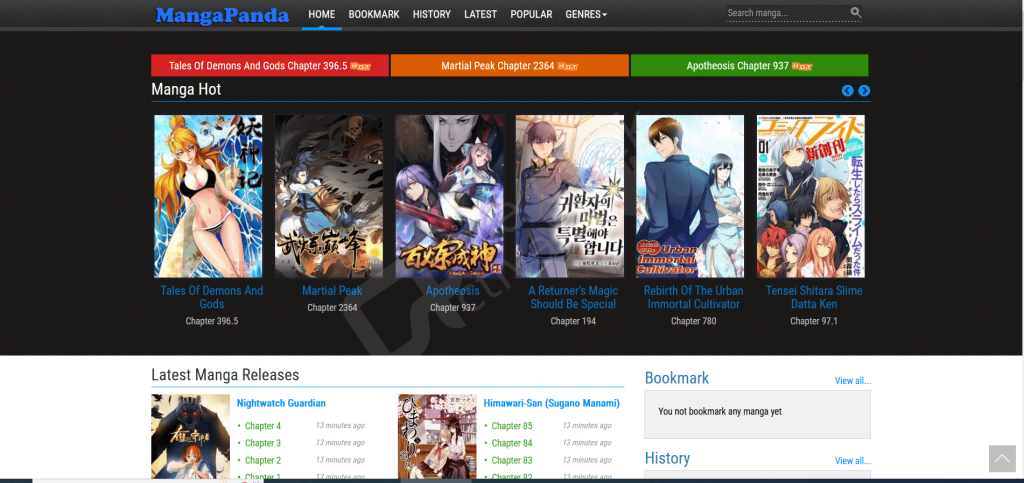 Adding to the list of KissManga alternatives with remarkable sorting techniques, Manga Panda has over a thousand mangas. There are more than 39 genres available, including uncommon ones like gender-bending, historical, and one-shots.
You can narrow your searches on the manga website by manga type, manga status, and ranking order (alphabetical or by popularity). Before you begin to wonder, the answer is that Manga Panda contains current mangas from well-known international fans. These include shows like Boku no Hero Academia, One Piece, and Naruto. This site has English translations of the manga. On Manga Panda, there is always something to read.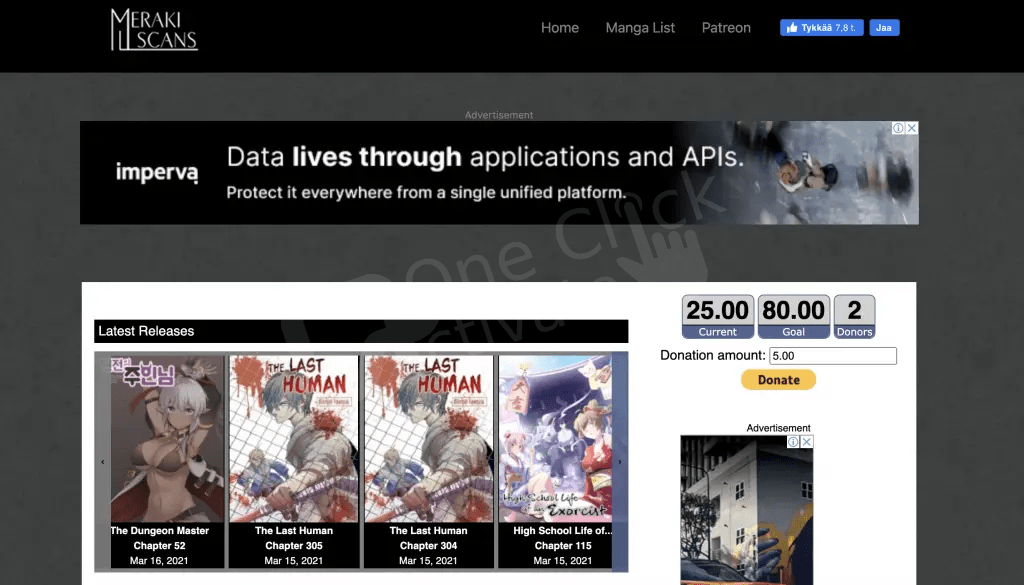 One of the best KissManga alternatives is Merakiscans, which offers some basic online manga options. It provides a forum for manga fans to engage with like-minded individuals while also enjoying their material. It will be difficult to miss how you can communicate with other otakus with a discord link prominently displayed on the top page.
It's okay if you choose not to converse with others. Based on your reading tastes and history, the website may suggest manga to you. Merakiscans is still expanding its library of manga compared to the other websites on this list, it must be said. Only three years after the platform's launch, manga fans have benefited much from the work that has been done on the website.
It regularly refreshes its manga library and offers Chinese, Korean, and English translations. Since there is no restriction on reading them, their releases are enjoyed by millions of readers worldwide.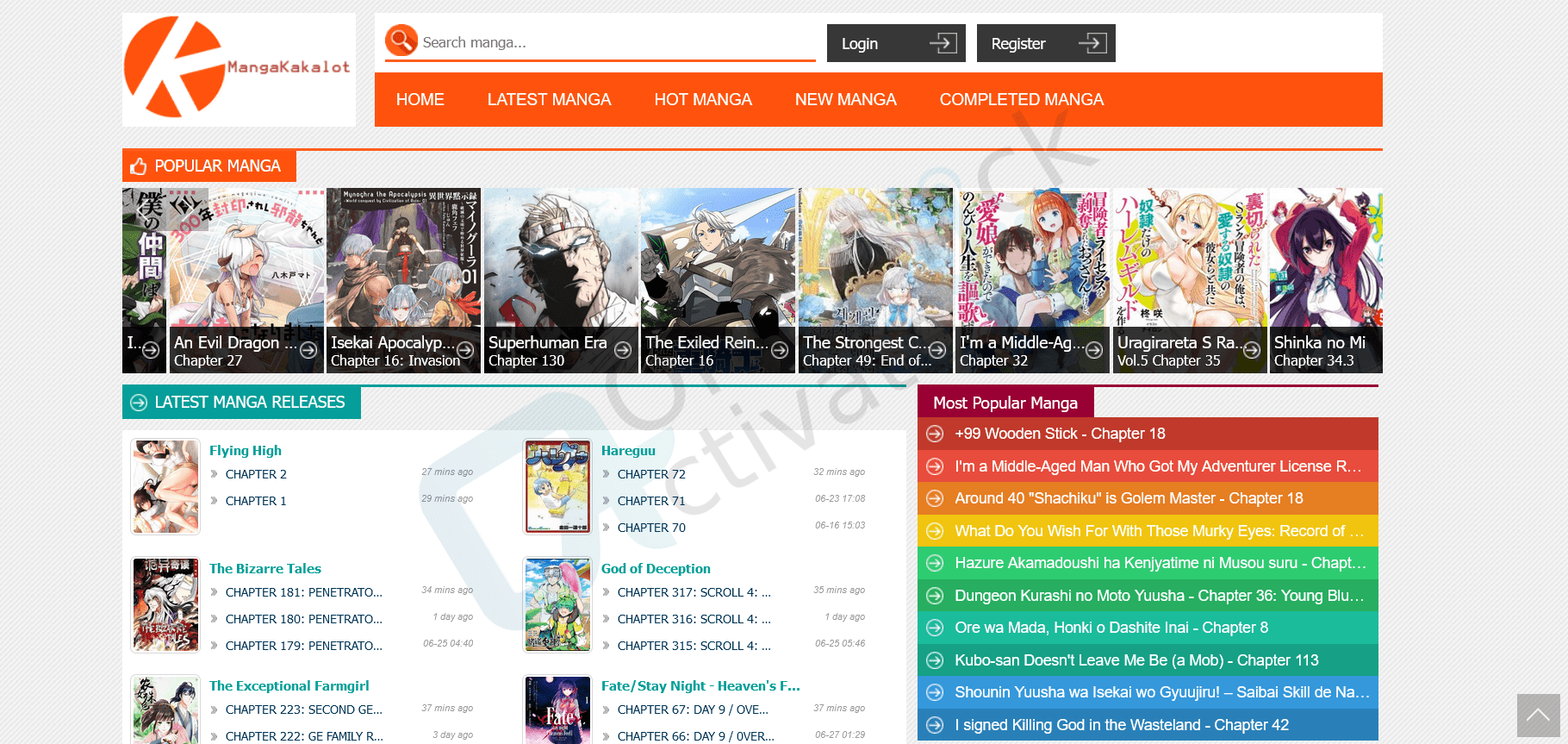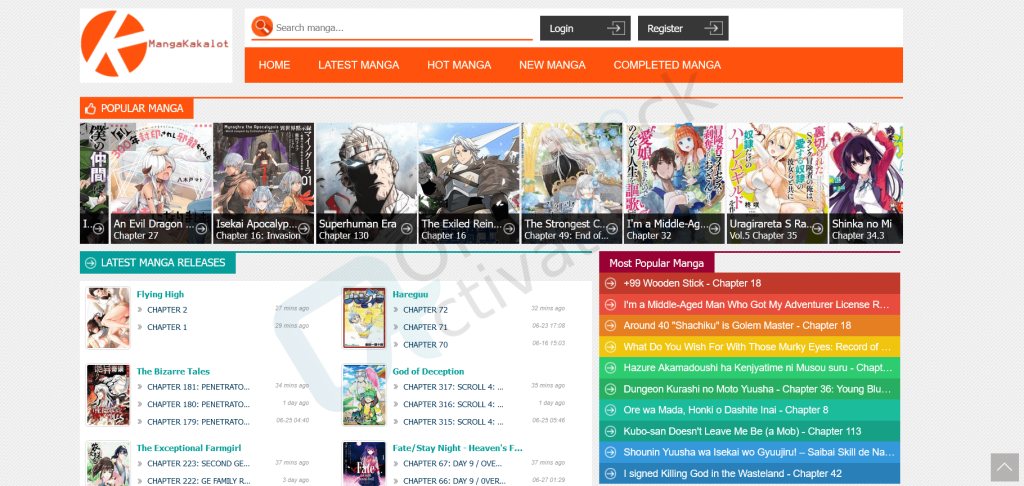 One of the biggest databases for free manga is called Mangakakalot. It offers both new and classic manga, making it appropriate for visitors of all ages. The most recent chapters of the most well-known manga series will also appeal to otakus. You are welcomed by the most recent manga releases on the home page, making it simple for you to keep up with them in accordance with Japanese time.
Mangakakalot features a variety of sections, much like the other options on our list. You can narrow down your options based on the release date, popularity, or level of completion. Mangakakalot offers more than 70 manga categories to pick from in terms of genres.
Additionally, this platform includes a developing online community that will accept any new manga creators or fans. Overall, this website offers KissManga's core features while wearing a more contemporary layout and community.
Recommended: Watch Anime on your PlayStation5
Conclusion: It's crucial to remember that although the internet laments the loss of services like KissManga and KissAnime, there are always fresh options available. Some of these platforms even feature "Refugees Welcome" in reference to the closure of the two websites on their homepage.
Anyone's interests can be accommodated on these platforms. They adapt to your reading tastes, demands, style, and requirements for social interaction. The only decision you have to make is whatever manga you want to read today.