Ways to Activate Verizon ESIM on Smart Devices
Published On : September 23, 2022 by: Sakshi Sharma/Category(s) : eSIM
SIM cards have been around for a while, but can Verizon ESIM change your lives? We'll let you know how! Once you Activate Verizon ESIM, you experience a newer technology of eSIMs that is becoming more and more common. With it, you don't need to insert a physical SIM card into your phone in order to connect to a network. Instead, your device comes with a pre-installed eSIM that you can use to quickly download a plan. This is much more convenient than using a traditional SIM card, and it means that you can easily change plans or connect to different networks without having to go through the hassle of swapping out SIM cards.
Recommended: Activate an eSIM on a T-Mobile
What is an eSIM – Definition and Concept
There are several major opportunities, present with eSIMs, like customizability, instant connectivity, remote provisioning, and much more. With these opportunities, you can easily predict that eSIMS were going to be a game-changer in the future. Follow our quick and easy Verizon eSIM activation guide and follow these major steps. To Know eSIMs better, continue reading below:
Embedded SIM, also known as eSIM is just a traditional SIM gone digital. With eSIM you can get a connection to the Verizon network.
These non-removable embedded SIMs are built into your device. You can easily activate it by adding your account information rather than inserting a traditional physical SIM.
Some devices such as the iPhone can accommodate both a physical SIM and an eSIM at the same time.
Why do You Really Need a Verizon eSIM?
In the past, you required a physical SIM card and had to insert it into your mobile handset in order to make a call to one of your contacts. However, because of the quick advancements in technology, things are now a lot more attainable. Similar to how eSIMs or non-removable embedded SIMs are increasingly replacing traditional SIMs, Your mobile or tablet device comes with pre-installed eSIMs that enable quick plan downloads. So, using these digital SIM cards is far more convenient than inserting a normal SIM card into your phone. For detailed advantages, explore the pointers below:
It is simpler to change networks: It is much simpler to switch cell networks using an eSIM. You can change to a different network with a phone call or online, eliminating the need to order a new SIM, wait for it to arrive, and then enter it into your phone. Additionally, you won't need to look for a SIM "ejector tool" to get the old SIM out of your phone.
You can briefly switch to a different network: One eSIM can hold up to five virtual SIM cards at once. This implies that if you find yourself in a location without a signal on your preferred network, you can rapidly switch between various networks.
It also makes it simpler to switch to a local network while traveling. Then, using a local cell network can sometimes be far less expensive than using your UK network and incurring roaming fees. Additionally, retaining your UK SIM will lessen the likelihood that you'll misplace your phone.
Get to Use multiple SIM cards: The most obvious benefit of using two phone numbers on one device is another feature that eSIMs share with dual-SIM smartphones that have two slots for conventional plastic SIM cards.
Also See: AT&T Guide to Activate eSIM
Need a SIM that uses less physical space: Verizon eSIM is your Savior!
Verizon eSIMs have the additional benefit of someday eliminating the need for traditional SIM cards and their trays. The makers of smartphones might use this area to enhance the capacity of a phone's battery or add new functions to a device. A smartphone will be better protected from moisture and dust with fewer holes, which will lead to fewer malfunctions.
Additionally, in some circumstances, handset size reduction is possible. However, wearables like smartwatches have a significant space advantage because people don't want to wear a large device on their wrists. Samsung Gear S2 and Gear S3 smartwatches, as well as the Apple Watch Series 5 and Series 4, already have eSIMs.
You also have the option to use multiple SIM cards, which can be useful if you want to use one number for personal usage and another for work but don't want to carry around two phones. You can choose which SIM to use to make calls, send texts, or utilize data while simultaneously receiving calls and texts on both numbers.
Creative Guide: Transfer Old SIM to eSIM
Instructions to Activate Verizon eSIM– Things You Need To Know
Activating your eSIM service on your smartphone is easy. All you need to do is just make sure that you have a data connection with secure Wi-Fi or cellular data, and then follow these simple steps as stated below.
These steps are applicable for Google phones, iPhones, and Motorola:
For Smart Google Phones (Pixel 4, Pixel 4 XL, Pixel 4a 5G Ultra Wideband, and Pixel 5)
Pursue these simple steps for these phones:
Unlock your Pixel device and navigate to the Settings option.
After this, select Network & Internet and then tap on Mobile Network +.
Next, you will be required to select the option Download your SIM instead.
On the next screen, pursue the on-screen directions on your device to download the eSIM profile simply by scanning a QR Code (mentioning below).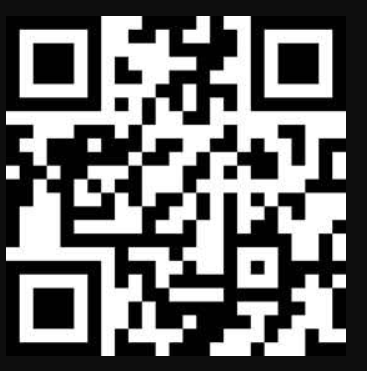 Wait for a couple of minutes for the complete installation process.
Finally, you will be eligible to see the message "Your Number Is Added", and you can start using your new Verizon eSIM.
Activate Verizon eSIM For iPhone Device
If you are a new customer of Verizon services, then you can simply sign-up for service by downloading the My Verizon app on your iPhone device. You can download the app from the Apple® App Store®, and then pursue the on-screen instructions to confirm your eligibility and complete setting up your account.
In case, you are a registered Verizon user and use their physical SIM card on your iPhone, then you will require to contact the professionals and transfer your physical sim to eSIM.
Once you have completed the sign-up process for Verizon, you will be required to set up your iPhone.
Note: If you own an iPhone 12 or a newer model then you can skip this step; as you don't need to scan the QR code.
For this you will require to scan the following QR code and then pursue these steps on your iPhone device:
Start by opening the Settings app and then click on the Cellular option.
Now, click on the Add Cellular Plan option.
Next, open your device camera and then scan the QR code and then select your new Verizon line for messaging, voice, and data.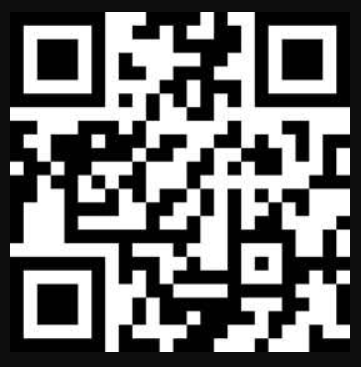 Wait for a couple of minutes and you will receive a success message that says, "Cellular Plan Added".
Also Read: T-Mobile Activation Fees & SIM Card Costs
For Motorola Device
Turn on your device and open the Settings app.
Now, select Network & Internet option and move forward to select Mobile Network and then Advanced.
In the next step, choose the Carrier option and then tap on Add Carrier.
By following the above-guided steps, you will be landed on the Download your SIM screen, then tap on the Next button.
Finally, scan the QR code mentioned below.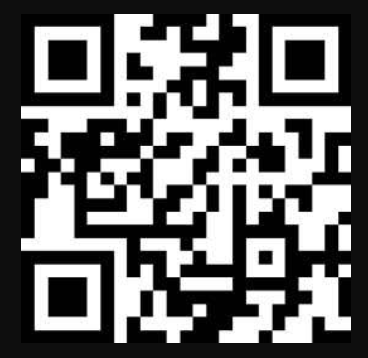 Wait for some time until the installation process gets completed.
Hope this guide to activating Verizon eSIM on your smart devices helps you!
Frequently Asked Questions :-
How can I make my eSIM device active?
You need a wireless provider that offers you both an eSIM profile and an eSIM data plan in order to activate your eSIM. You might get an "activation code" and a QR code from an eSIM carrier, which you can use to obtain your eSIM profile. In reality, the activation code is simply a download link.
Just how do I manually add an eSIM?
On an iPhone that supports eSIM, you can install numerous eSIM profiles. Then, just follow the instructions below:

1. You have to manually enter the information
2. Access Settings.
3. Select Cellular or Mobile Data by tapping.
4. To add a cellular plan, tap.
5. On your iPhone screen, tap Enter Details Manually at the bottom.
How can I obtain a Verizon eSIM?
 If you already have a Verizon account, you can activate your eSIM by calling Consumer Sales at (800) 225-5499 for a new line of service. To activate your eSIM for an existing line, call customer service at (800) 922-0204.
Verizon does Samsung support eSIM?
eSIM is currently supported on the Verizon network by the Samsung Galaxy Book 5G, Samsung Galaxy Note20, Samsung Galaxy S21, and Samsung Galaxy S22.
How can I use eSIM on my Android device?
Please make sure that the SIM Manager and Android versions on your smartphone are current. If you have checked on that then continue following the steps below:

1. From Settings, select Network & internet.
2. Next to the Mobile network, tap +.
3. Simply select "Don't have a SIM card?"
4. Scanning the QR code is easy.
5. To add the eSIM to your device, tap Activate.
6. Select a SIM number to use.
How can I determine whether my eSIM is active?
Dial *#06# and press call on an Android device. Then, you should be able to see your device's eSIM unique identification number if it is eSIM capable (EID)
How does Android's eSIM function?
Mobile users can download a carrier profile and activate a carrier's service without a physical SIM card thanks to embedded SIM (eSIM, or eUICC) technology. It's a universal specification that allows remote SIM provisioning (RSP) of any mobile handset, and it's driven by the GSMA.
Verizon Services: Does it operate an eSIM?
You can use your eSIM to activate Verizon service if you have a device that is compatible with it. For further information about activation using the My Verizon app and your eSIM, go to the support page of the official website.
What is the price of a Verizon eSIM?
The cheapest Verizon eSIM plans cost $65 per month for Verizon 4G and 5G with average data usage of 3-5GB.
When will the eSIM be activated?
Please scan the QR Code provided in our guide above as soon as you receive it because the eSIM will be enabled in around two hours. The hardware SIM will continue to function throughout this time.
Can I switch from a SIM to an eSIM?
Go to Settings > Cellular on your iPhone to change your physical SIM to an eSIM. Click the eSIM button. Select Cellular Plan Convert. Click the eSIM button.
How do Samsung's eSIMs function?
One or more Galaxy smartphones include an eSIM. You can activate a mobile network plan with the eSIM even if you don't have a nano-SIM. You can add and remove your mobile network plan from your Galaxy smartphone if it supports an eSIM. Find out which mobile providers accept eSIM for your Galaxy handsets.
Follow these instructions to use the QR code to add an eSIM to your Samsung Galaxy s21:
Access the SIM card management by going to Settings > Connections.
To add a mobile plan, tap.
Select Add with QR Code.
Scan the QR code that was issued by your carrier.
Your eSIM will have your mobile plan downloaded and activated.