How to activate your Robinhood debit card?
Published On : July 30, 2022 by: Anjali Latwal/Category(s) : Master Card
Did you recently receive your Robinhood debit card? Are you now looking for ways to activate your Robinhood Debit Card? We've got you. In this article, we will tell you all that you need to know about the Robinhood card, its features, and how to activate your Robinhood debit card easily from the comforts of your home. So, let's go.
The Robinhood debit card: A quick look
You can apply for your real or virtual Robinhood debit card after you update your Robinhood brokerage account to a Cash Management account from https://robinhood.com. Choose the color and design of your actual card when placing your order:
American flag,
green,
black, or
white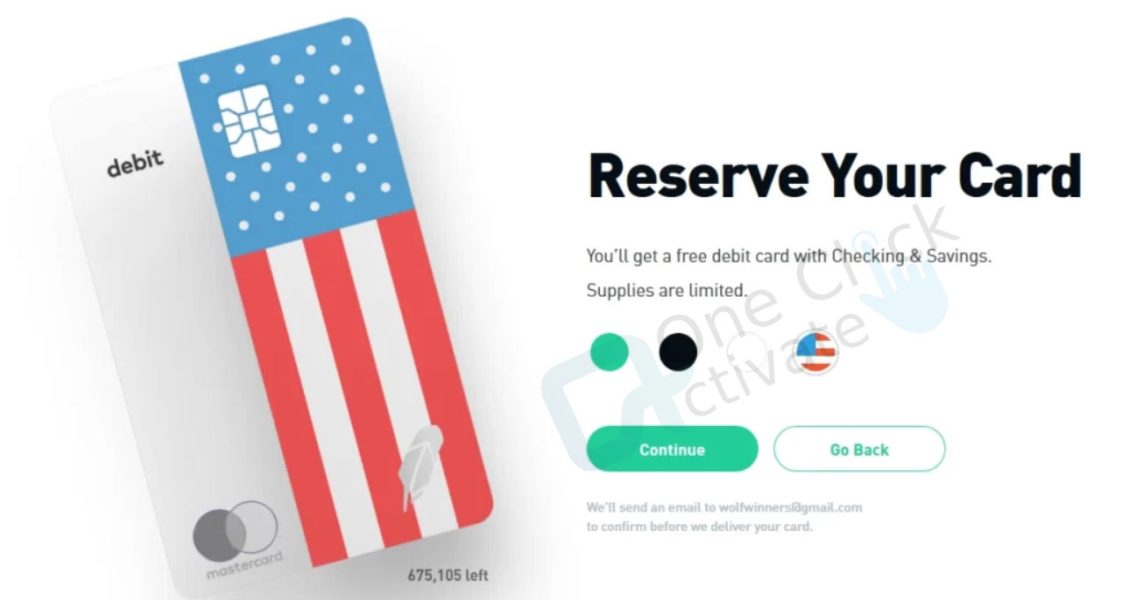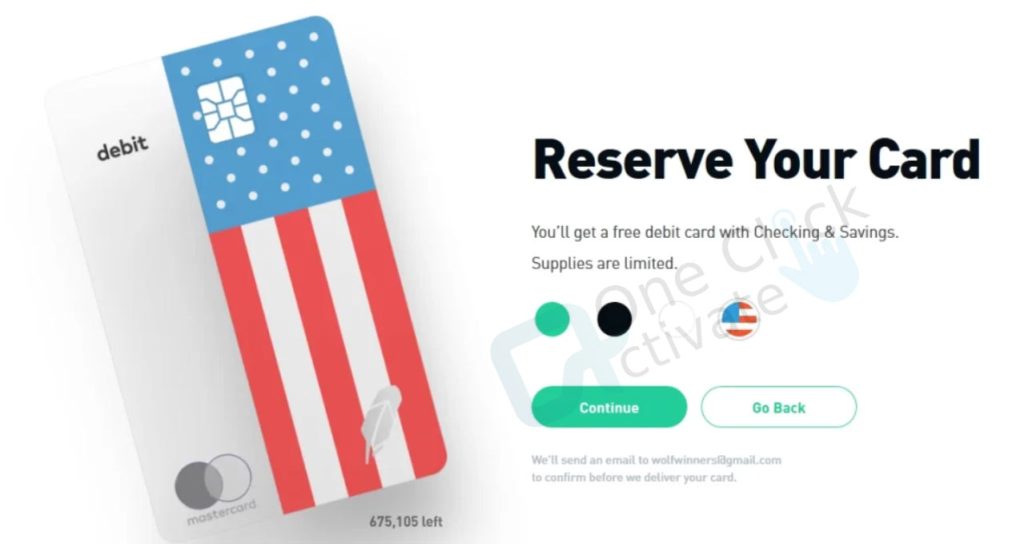 Once your actual card is sent, activate it so that you can begin making purchases straight immediately. Let's examine the expenses associated with owning and using a Robinhood debit card.
When you use your debit card outside the United States, Robinhood doesn't charge you. However, Mastercard may tack on a foreign exchange charge if you pay in a currency other than the US dollar. This implies that when you travel or make purchases online from foreign retailers, you can pay extra.
Robinhood debit card: Pros and Cons
Are you still confused about whether the Robinhood debit card is the best option for you? Here are a few pros and cons to consider.
Pros:
In most nations, Mastercard is accepted for purchases and ATM withdrawals.
Earn interest on any money that is in your associated Cash Management account.
There is no maintenance or account opening charge.
There are 75,000 free withdrawal ATMs in the US.
You can buy a card with the design you like.
Cons:
Before placing a purchase, make sure to verify which countries you can't use your Robinhood debit card.
When you make purchases abroad with Mastercard, a foreign transaction charge could be added.
ATM fees incurred outside of the network may apply and are not refundable.
There are daily and monthly restrictions for both card purchases and ATM withdrawals.
You cannot change your mind about the design of your card after you've made your selection.
Recommended: Chase Debit Card Foreign Transaction Fee & ATM Charges Abroad
How can I activate my Robinhood debit card?
Your Robinhood debit card must be activated before you may use it when you get it. This is how you can activate your Robinhood debit card:
Log in to the Robinhood website or open the Robinhood app.
Locate the Debit Card area under the Cash tab.
Tap Have you yet to get your card?
Choose Yes.
Activate location protection and optional expenditure alerts.
Where can Robinhood debit cards be used?
You can use your Robinhood debit card to make purchases both offline and online as well as cash withdrawals from ATMs. As long as you have adequate funds in the account, you can use your card everywhere you see the Mastercard logo displayed on the globe. It's important to keep in mind that there are certain countries where you are unable to use your card. If you intend to travel, it is advisable to review the whole list online to make sure that it is safe to use.
Using an Apple Pay, Samsung Pay, or Google Pay mobile wallet is one of the simplest ways to use your Robinhood debit card. This means you won't even need to carry your actual wallet around when you touch to pay at locations that allow mobile payments.
What happens if you cancel your Robinhood account or downgrade from Cash Management?
As long as there are no outstanding card transactions on the account, you may downgrade your Cash Management account. Or completely shut your Robinhood brokerage account. You cannot terminate or downgrade your account if there are transactions that are still pending until they have settled or expired.
Any interest accrued up to the time you downgrade or terminate your account will be paid to you; however, after your account is closed, your Robinhood debit card will no longer function.
How can I modify my PIN?
From the Robinhood app, you can modify your PIN whenever you want.
Simply touch the card
Choose Change PIN from the Cash Management option
Your new PIN will be accessible right away.
Follow our guide to Activate Venmo Debit Card
What should I do if I lose my debit card or someone steals it?
Tap your card under the Cash tab of the app and choose "I have a problem" to report it as lost, stolen, or damaged.
Call 1-800-601-3350 to report your card lost or stolen any time, day or night, if you don't have your app with you.
They will invalidate your card as soon as you report it lost or stolen, and Robinhood will provide you with new card information at no additional cost. They'll also ship you a replacement card if you choose to use a physical debit card. It ought to show up in two weeks. You can activate your card in the meantime and use it for online purchases as well as with Apple Pay, Google Pay, or Samsung Pay.
You may submit a dispute by getting in touch with support if there are any fraudulent charges, and they'll do their best to get your money back.
Check out our guide to Activate Commerce Bank Debit Card Online
Conclusion: Any available money in your Robinhood brokerage account is easily accessible with the Robinhood debit card. Obtaining a card is free if you currently use Robinhood for trading and investing and gives you the chance to get some interest on your unspent money. Robinhood is essentially a trading and investing platform, and all investments have a risk of losing money. This is crucial to keep in mind. Before you risk your hard-earned money in trading, it's a good idea to do some research and learn more if you haven't done so before. So, that was all about how you can activate your Robinhood Debit Card. If you find the information in our article to be useful, don't forget to leave your valuable comments in the empty section below.
Frequently Asked Questions (FAQs):
What does the Robinhood debit card accomplish?
When a consumer upgrades their Robinhood brokerage account to enable Cash Management services, they are given a debit card from Robinhood. Using the Robinhood debit card, you can make purchases in-person, online, and through mobile payments while you're on the road with the money that's now in your account. Is Robinhood compatible with debit cards?
A connected real or virtual debit card may be obtained if you upgrade your Robinhood brokerage account to a Cash Management account. You may access and make purchases using the available money in your Robinhood account using your debit card.
The Robinhood debit card: Is it a checking or a savings account?
The Robinhood Cash Management account includes a debit card. Even while it has certain features with your standard checking or savings account, this isn't a conventional bank account. With a Robinhood debit card, you may make regular purchases just like with a checking account while also earning interest, just as with a savings account.
What impact does the Robinhood debit card have on credit?
Obtaining a Robinhood debit card has no effect on your credit score.
Can I use my Robinhood debit card overseas?
Yes, you can definitely use your Robinhood debit card overseas for foreign transactions or purchases.