Register and Activate your GreenDot Card
Published On : May 29, 2022 by: Miti Sharma/Category(s) : Banking & Finance
GreenDot is a financial technology and bank holding company dedicated to making contemporary banking and money transfer accessible to everyone. Their patented technology enables faster, more effective electronic payments and money management, enabling consumers to spend, send, control, and save money in intuitive and seamless ways. Through its retail and direct bank, they offer a wide range of financial products to consumers and businesses, including debit, prepaid, checking, credit, and payroll cards, as well as strong money processing benefits, tax refunds, and cash deposits, and disbursements. You will be getting to know about how can you activate the GreenDot card and also how you log in to the GreenDot account. Stay tuned in order to know it.  
Here you go with the steps to activate your GreenDot card-
How to activate the GreenDot card?
Visit GreenDot.com/activate, or use the GreenDot app's Register/Activate Now feature, or call (866) 795-7605.
Fill in all of the requested information, including personal information and credit card information- Name, Address, Date of Birth, 16-digit card number, Expiration date, 3-digit security code (which can be found on the back of the card), and Mobile number.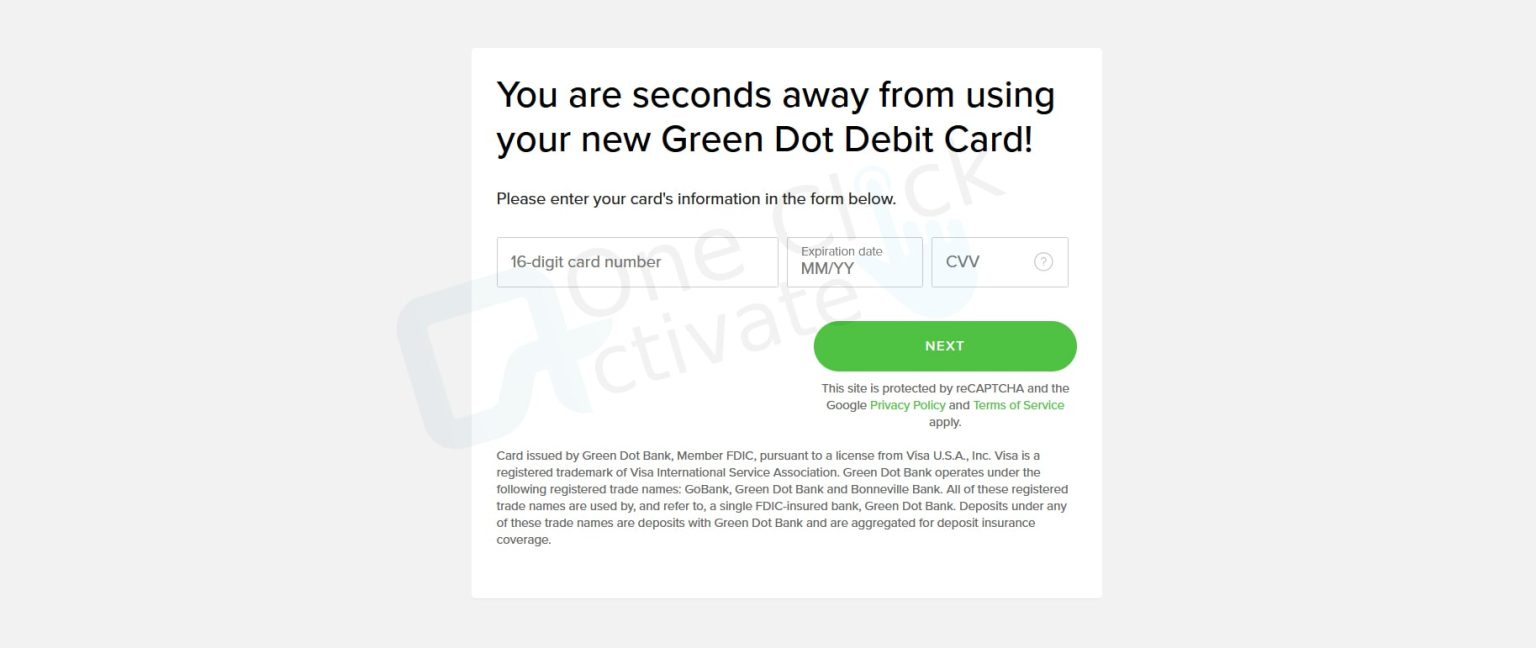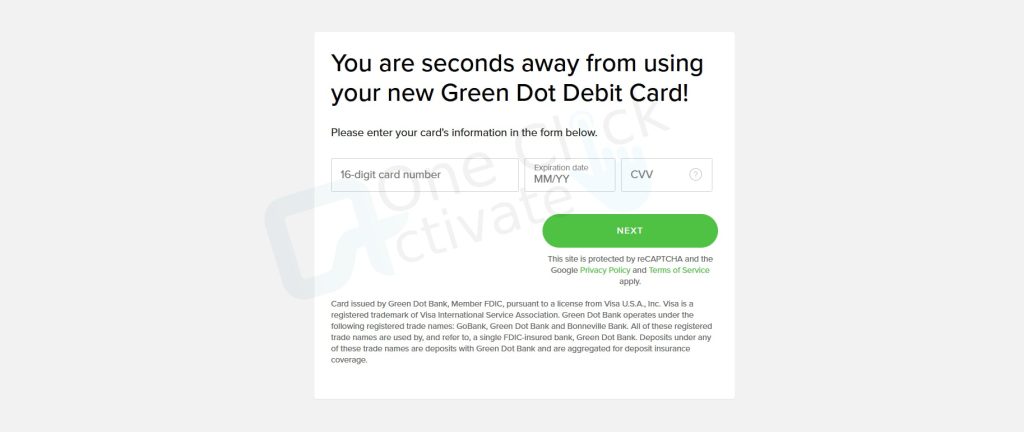 After successful activation, you can begin utilizing your card.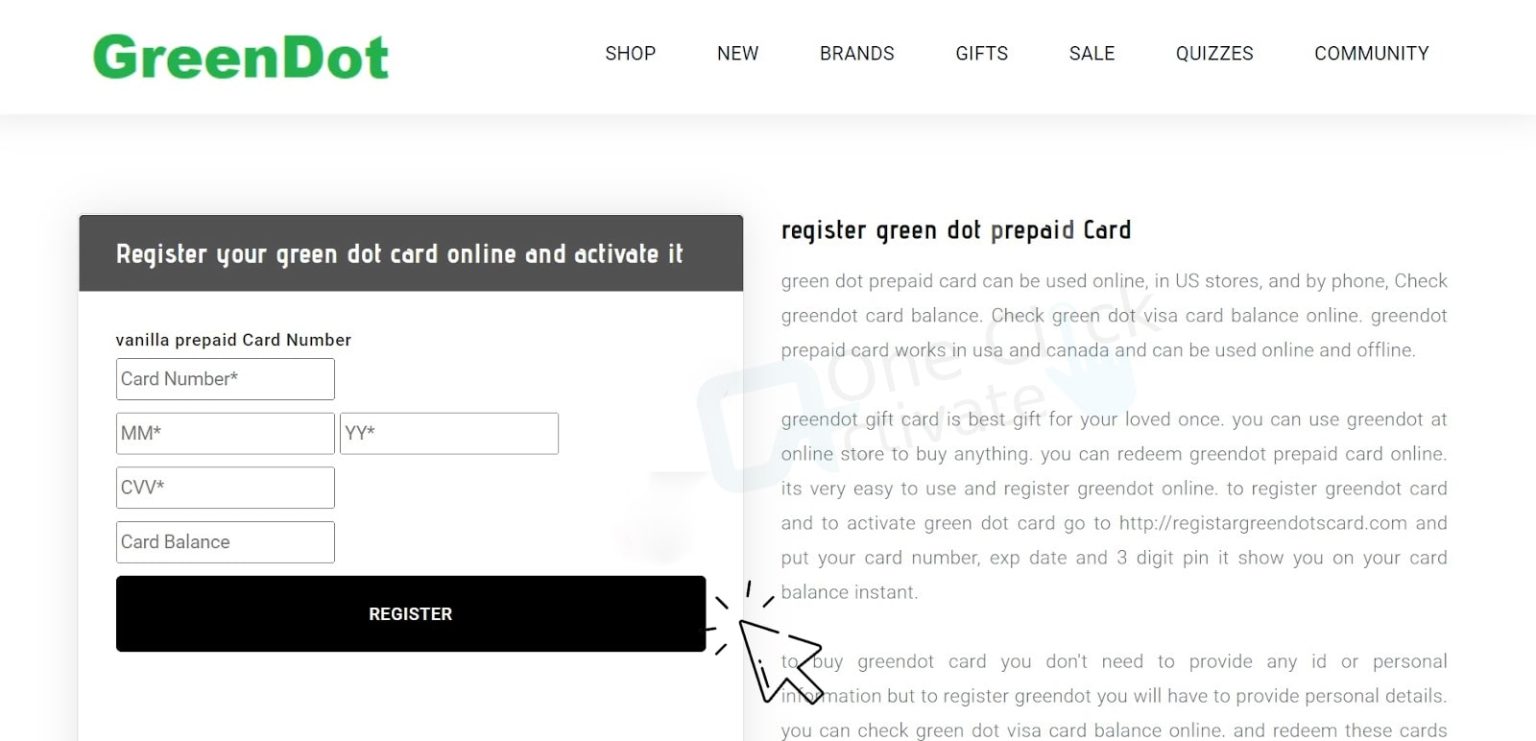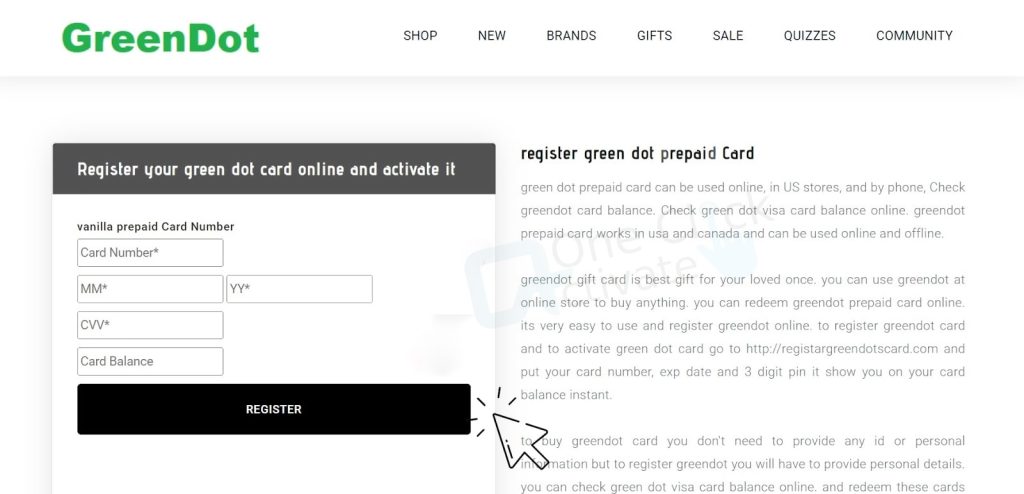 What is the need to activate GreenDot card or to register it?
The card you bought in a store is a temporary card that isn't personalized with your name and doesn't have your address attached to it. When you successfully register your card, you will receive a new card in the mail that is personalized with your name. To open an account and utilize all features, you'll need to have web access, a mobile number, and identity verification, which includes your SSN. To use some services, you must have an activated, personalized card. For example, after your card is activated, you will be able to deposit checks, pay bills, transfer money from another bank, and so on.
What is the procedure for creating a GreenDot user ID and password?
Create your GreenDot user ID and password by following these steps-
Here's where you'll make your GreenDot user ID. You'll need your card number, expiration date, date of birth, and ZIP code to create a User ID.
When asked, you need to write the 4 digits of your Social Security Number. 
Create a GreenDot user ID and a password to go along with it. Fill in your personal information, such as your security question and a valid email address, after that.
Check the information to make sure it's accurate. If you need to make any changes, simply choose Edit from the drop-down menu. Select confirm to finish generating your GreenDot User ID and password if everything looks good.
Also Read: Activate Wells Fargo Credit Card and earn significant points
How to check the card balance and transactions?
Checking the balance online
Go to Green Dot's webpage. This website can be viewed at any time from any computer or mobile device. This website allows you to check your balance for free. If you purchased your Green Dot money card from a large retailer, you can also check your balance by visiting the company's website, which is listed on the card. If you have any issues with the card, you must return it to the store where you purchased it.

Go to the website and log in. A "Login" button can be seen on the right. After you've clicked this button and entered your User ID and password, click the "Log In" button below. Create a User ID if you don't already have one by clicking on the "Create One Now" link. Before you can finish creating your account and access your balance, you must first input your card information and personal information. It's possible that you'll need to create a password as well. Make careful you use a password that is both difficult to guess and easy to remember.

Check your bank account balance. Once you've logged in, you'll be sent to a screen that shows your Green Dot balance. If your card's balance is low, you can reload money onto it through this page. Examine all transactions, including those that are still pending. Due to the way suppliers handle transactions, some purchases may take a few days to appear on your card.  There is no charge to reload your Green Dot card if you have direct deposit or government benefits set up.
Checking balance via phone
Contact Green Dot's customer service department. Green Dot's customer service number is 1-866-795-7597. Both English and Spanish are available on the menu. If you want to talk to a live person regarding your Green Dot account, you may have to wait a long time. By becoming a Green Dot VIP, you will have immediate access to Green Dot Customer Care specialists. This costs an extra $4.95 every month, but you'll save $2.50 per transaction by not paying Green Dot non-MoneyPass ATM fees, and if you lose your card, they'll send you a replacement by Federal Express.
For a balance inquiry, select the keypad option. You'll be offered a range of options when you call Green Dot customer service. The first choice for keypad number 1 is to inquire about your balance.
When prompted, enter your account and personal details. Starting with entering the last four digits on your card, an automated voice will guide you through a sequence of steps. Continue to follow the directions until you are prompted to check your balance. The telephone technique is completely free.
Do not Miss: Avail of 5%-20% off on your next purchase with TargetRed Card
Checking balance using other ways
Find an ATM that is part of the MoneyPass Network. Like a typical debit or credit card, you can check your Green Dot card at any ATM. There are 22,000 MoneyPass Network ATMs across the United States.

Place your card in the slot and follow the instructions. To check your balance or withdraw money from your Green Dot card at a MoneyPass Network ATM, you'll need the PIN number associated with the card. Call customer service at 1-866-795-7597 if you did not set up a PIN number when you received the card. For a modest cost, you can check your balance at a non-MoneyPass Network ATM. It is completely free to use a MoneyPass Network ATM. Personalized cards are the only ones that can use at the ATM.

Receive balance notifications through email or text message. Visit the website to access your Green Dot online account. To manage and set up your alert criteria, go to your account details screen and choose "Account alerts. "Account Alerts can be set up to display your balance daily or weekly on Mondays. You can receive a text message or set up e-mail notifications for up to two e-mail addresses.