Know About Activate Games Louisville (2023 Gaming)
Published On : January 31, 2023 by: Anjali Latwal/Category(s) : Gaming
In the United States, Activate Games is the first and only one of its type. It's only been open for a few months, but it has already become a favorite of many. And as it continues to operate longer, new games and levels are likely to be added to the current rooms. Excited enough? Take a look at our article to know all about Activate Games Louisville and the fun activities that it offers.
About Activate:
Activate Games provides high-tech activities that put your team's physical and mental agility to the test in a broad range of real-world scenarios. Once inside, you and your teammates can pick from hundreds of games and difficulty-level combinations, each lasting one to three minutes. Activate is ideal for a casual night out or a competitive competition since your smart wristband keeps track of your score and performance throughout your experience.
The Whole Nine Yards of Activate Games Louisville:
It was a lot simpler to find things to do when we were younger. It wouldn't grow old if we went to the Zoo or the Science Center once a week. Now that we are older, we want to do new activities, which is wonderful, but it often seems like we've done everything. It is here that Activate Games Louisville comes into the picture.
At Activate Games Louisville, you are welcomed by the personnel and given a locker when you arrive. This establishment offers lockers, which is its plus point! They also allow you to lock up your personal belongings in these lockers as they might pose a problem while playing games. The lockers are controlled by a wristband, so you don't have to keep pumping quarters into them every time you need anything.
Guests are asked to sign the waivers after logging in to the iPads and creating accounts and usernames. Wristbands are supplied to everyone to allow you to sign in to the various games and monitor your progress. The staff also provides you with a quick overview of the games and layout before getting to work. There are 10 separate gaming rooms, each with a brief name and a different symbol. Each area has its own set of games and levels, so you can spend a lot of time in one and still have plenty of accomplishments to earn.
Trending: Smart ways to Play Steam Games on Nvidia Shield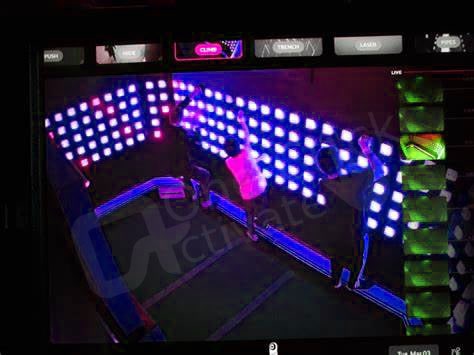 Each game lasts between 2 and 5 minutes, and if you fail, you can try again. Guests usually have to play several of the games multiple times before they can beat them and collect points and stars. The "Trench" is the first gaming room that the guests encounter. You have to begin on one side and have to fire laser weapons at targets on the other side. After that, you have to crawl under the laser grid to the other side and fire the targets from there, as well as back and forth a few times. That is one of the games that require a lot of physical exertion. Several of the games are less physically demanding, while others are more focused on strategy and problem-solving.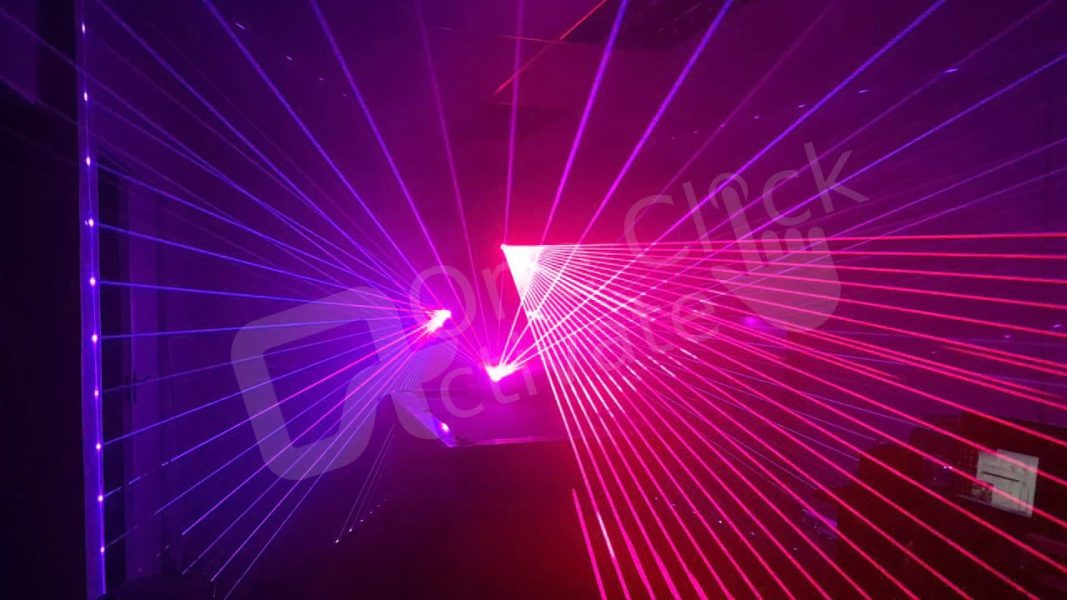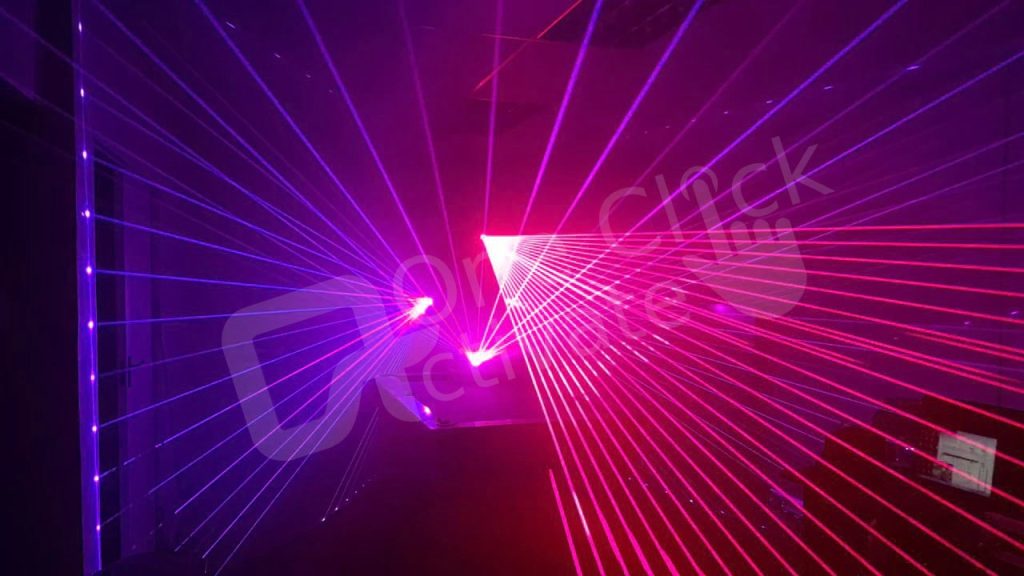 Even if you have physical constraints, you should be able to play certain games. You will have a chance if you can toss a ball or a basketball. There are a few options. Many of the games need collaboration and strategy, so they're not for the faint of heart. As long as their colleagues are engaged, everyone must be completely physically active. You can walk around in a circle, trying each game once. The laser matrix is a rather difficult game and it usually takes 3-4 tries to win it.
There is an activity where the ball has to go into an illuminated hole with a five-second timer, and there are separators in the walls, so your whole team had to be properly positioned and work together to make it work.
Also, there is a trivia game where you win by sinking baskets in the proper color-coordinated goals, which is a lot more difficult than it seems since you have to choose an answer and then code it to a color, which is not something the human brain does readily. There is also a Climbing room which lets you enjoy it for about 75 minutes.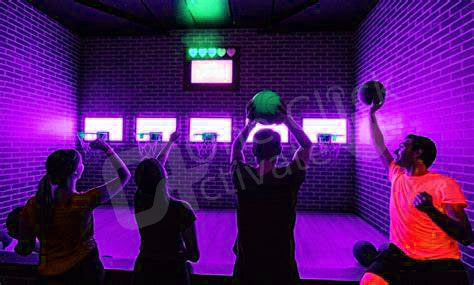 How much does Activate Games Louisville cost?
Each player has to pay $25.00 + tax. When you arrive, you can pay with MasterCard, Visa, Visa Debit, or American Express on the spot.
What should I wear?
Activate is an active experience, as its name suggests. We recommend that you wear clothing that allows you to run, jump, crawl, and climb comfortably. Flat-footed shoes that are clean and dry are necessary (running shoes recommended). Participants will not be permitted to participate if they are wearing heels, open-toed shoes, or sandals.
What makes playing games at Activate Safe?
Activate Games Louisville are pleased to offer its doors to the two most important individuals at Activate Games – their team members and their visitors – as our planet emerges from this weird, unexpected, and terrible season. "When everything is flipped upside down," actor John Krasinski adds, "it only leads to greater quality material."
More than ever, Activate Games has become "higher quality goods." It's cleaner, more customized, and simpler, and they're more pleased than ever to provide their visitors with a pleasant and safe experience.
Experience with the game:
The duration of the experience will remain at 75 minutes.
To allow for greater social separation between teams, the schedule is decreased to 33% of capacity.
The games in each micro arena will be identical to those played prior to COVID-19.
Cleaning:
All games are completely cleaned numerous times each day in a rotation, with extra cleanings in between visitors.
Every time an iPad is used in the lobby, it will be cleaned.
The health of employees:
Activate Games Louisville is a family, and they believe that they can't serve their visitors if they aren't healthy. A temperature reading at the start of each shift is one of the daily measurements recorded.
At all times, a mask is compulsory to be worn.
If any symptoms appear or if there is any danger, the staff is made to stay at home.
The health of the guest:
If anybody in your group is sick, has been into contact with someone who has tested positive for COVID-19, or is experiencing symptoms such as fever, cough, or shortness of breath, please call Activate to postpone your game at no cost.
Is it possible for me to play if I have a pre-existing disorder?
In several of the game rooms, Activate demands players to run, leap, climb, crawl, and toss as part of an active gaming experience. They've added various props designed to elicit a sense of adrenaline and excitement, such as lights flashing, loud music, and fog, to make their customers' experience more engaging.
While all players are invited to participate at Activate, individuals with pre-existing health concerns should exercise care and consult with a physician before attending. Before you book, they'd be pleased to show you around their facilities at any time during shop hours to see whether you're eligible to play at Activate. Please be aware that the majority of the games at Activate require distinguishing colors from the same family and brightness.
Conclusion: Activate Games Louisville is a complete treat if you are an adventure lover and you will definitely love it here. It is a must-visit place in Louisville and you should surely take your kid here if you want to give them a day full of fun and games.
Frequently Asked Question (FAQs):
What is the maximum number of people that can come as a group?
To play, a minimum of two persons are required. Games are often played in groups of two to five people, but if you have six or more people, no problem! Once you're in the game area, you can break up into smaller groups and swap players at any moment. They do not yet have a software that matches groups of fewer than two with other participants.
Do I need to make a reservation in advance?
Walk-ins are accepted based on availability; however, it is highly advised that you schedule an appointment in advance since they cannot promise that they will have an opening available if you simply show up.
Is it necessary to make an advance booking?
Both online and over-the-phone reservations are possible. When you arrive, you make your payment on the spot. Walk-ins are accepted based on availability; however, it is highly advised that you schedule an appointment in advance since they cannot promise that they will have an opening available if you simply show up.
What is the minimum age to play?
Because the activities are geared at adults, anybody under the age of ten will find them physically and psychologically demanding. With youngsters 10 years old and under, Activate demands that a paid adult be present at all times throughout the game (this rule does not apply to school groups). A grownup must be present at the venue for the full gaming session for youngsters aged 11 to 13.
Please keep in mind that the paid adult counts toward your 2-to-5-person team. If your group exceeds the maximum size, you will be requested to break up into smaller groups, with an extra adult in each group.
How do I use my promotion?
You can use your promotion during the checkout process, which takes place when you arrive.
Does Activate have gift cards for sale?
Gift certificates can be purchased online, over the phone, or in person. The gift certificate is in the form of a code. Please stop by the store for a card if you want to give a tangible item as a gift. Because your gift certificate operates as a pre-paid pass, all usual booking taxes will apply.
Are there any group packages available?
After 9 a.m., group sessions can be scheduled by contacting Molly Thomas, the Group Director, at [email protected] or by dialing 859.203.5340. If you want to use the private party space, we suggest making a reservation at least two weeks ahead of time, since they cannot ensure that the room will be available.
What is the cancellation policy?
A reservation can be canceled or rescheduled with at least 48 hours' notice.
Do I need to make a reservation for a specific room?
There is no need to reserve a particular room. Your entry enables you to use the whole facility. You are free to spend as much or as little time as you desire in each room.