Know all About Activate Games Gatlinburg
Published On : June 21, 2022 by: Anjali Latwal/Category(s) : Gaming, Trending
Activate Games Gatlinburg is so far the only company of its kind in the United States. It's only been around for a few months, yet it's already a popular hangout for locals. New games and levels are expected to be added to the present rooms as it continues to run. Have you had your fill of excitement? Take a look at our post to learn all there is to know about Activate Games Gatlinburg and the entertaining activities they provide.
About Activate Games Gatlinburg:
Activate Games is a high-tech activity and games-providing center that puts your team's physical and mental agility to the test in a variety of real-world circumstances. Once inside, you and your teammates can choose from hundreds of one- to three-minute games with varying degrees of difficulty. Because your smart wristband maintains track of your score and performance throughout your trip, Activate Games is great for a relaxed night out or a tough tournament.
Featured Games:
Grid: The grid is made up of 256 pressure-sensitive squares that glow in different colors. To finish the level, step on or avoid specified ones. To finish these games, you'll need to employ agility, strategy, and collaboration.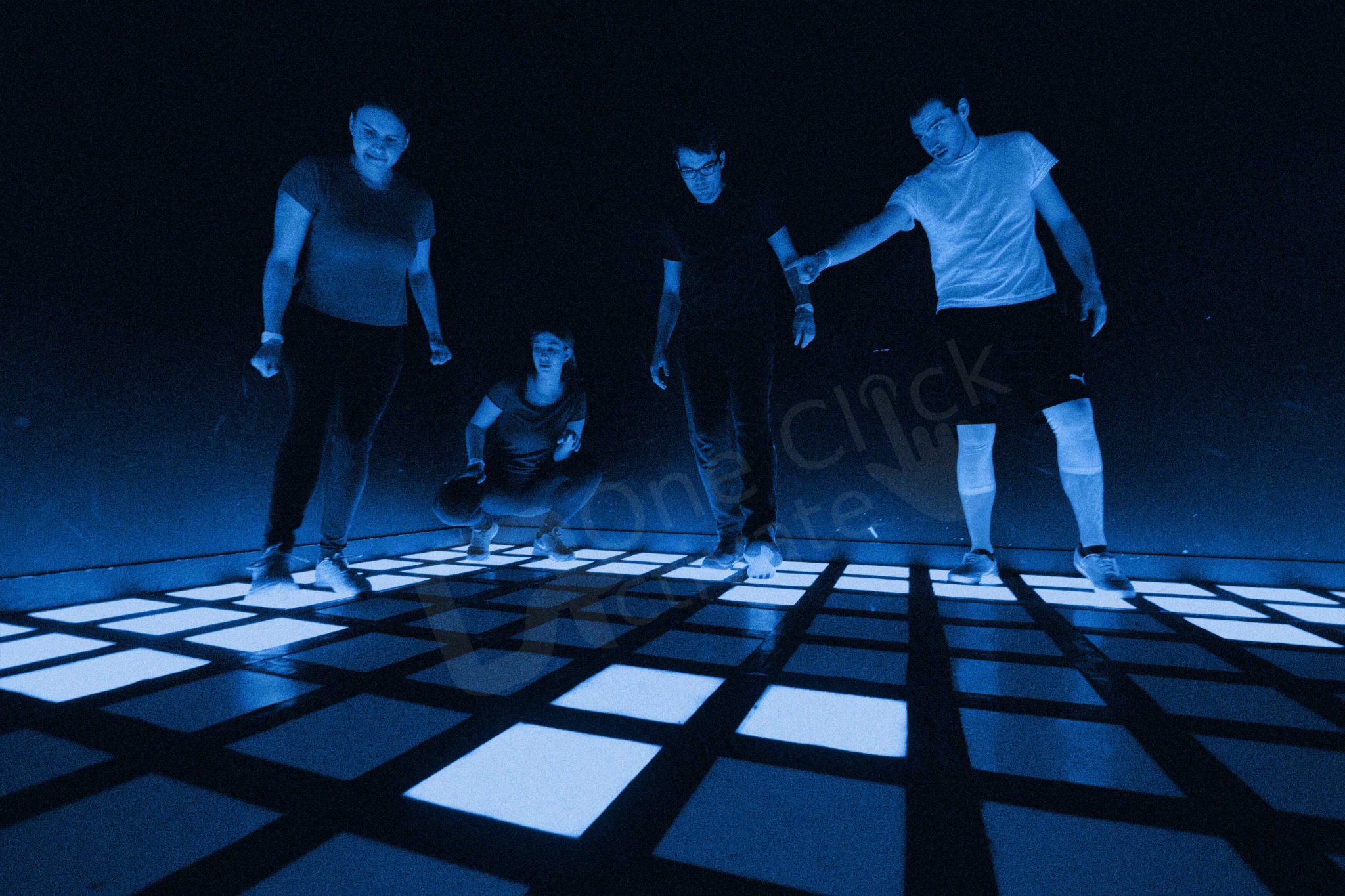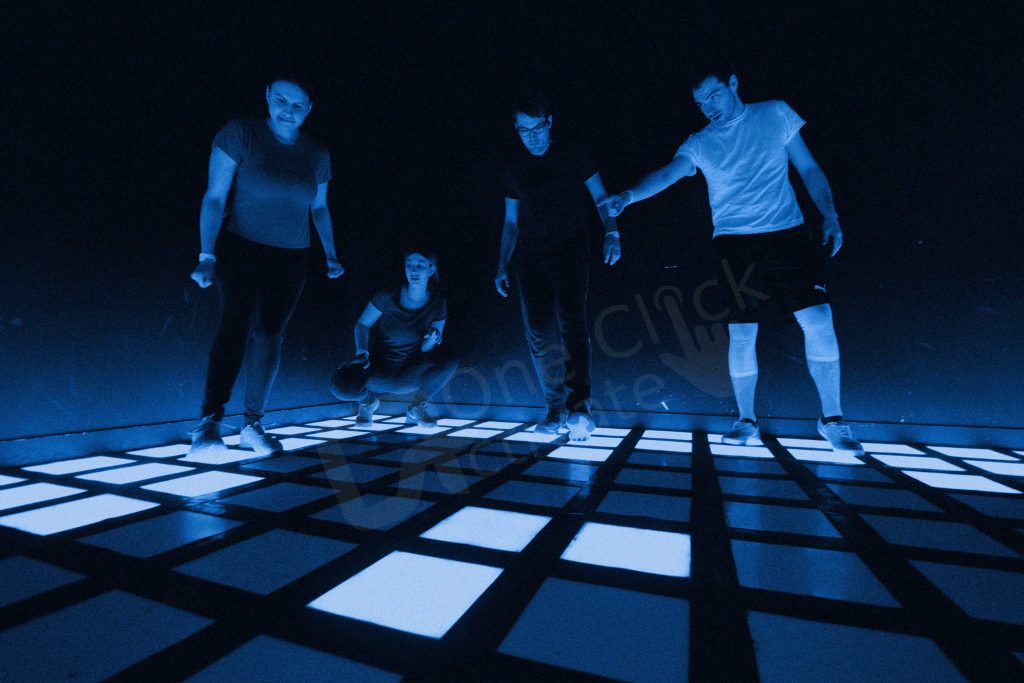 Hoops: In this room's games, players must score on certain baskets, recall sequences, or answer trivia questions.
Arena: In this game, you must use dodgeballs to strike hexagon targets on the wall. Each game needs a mix of memory and quickness. To earn the best score, avoid striking the red targets as much as possible.
Climb: Players must navigate a chamber filled with touch-sensitive handrails that change color as the game progresses. You must use the safe green grips to make your way over the wall, avoiding the red and triggering the blue. To finish the level, cross strategically without falling.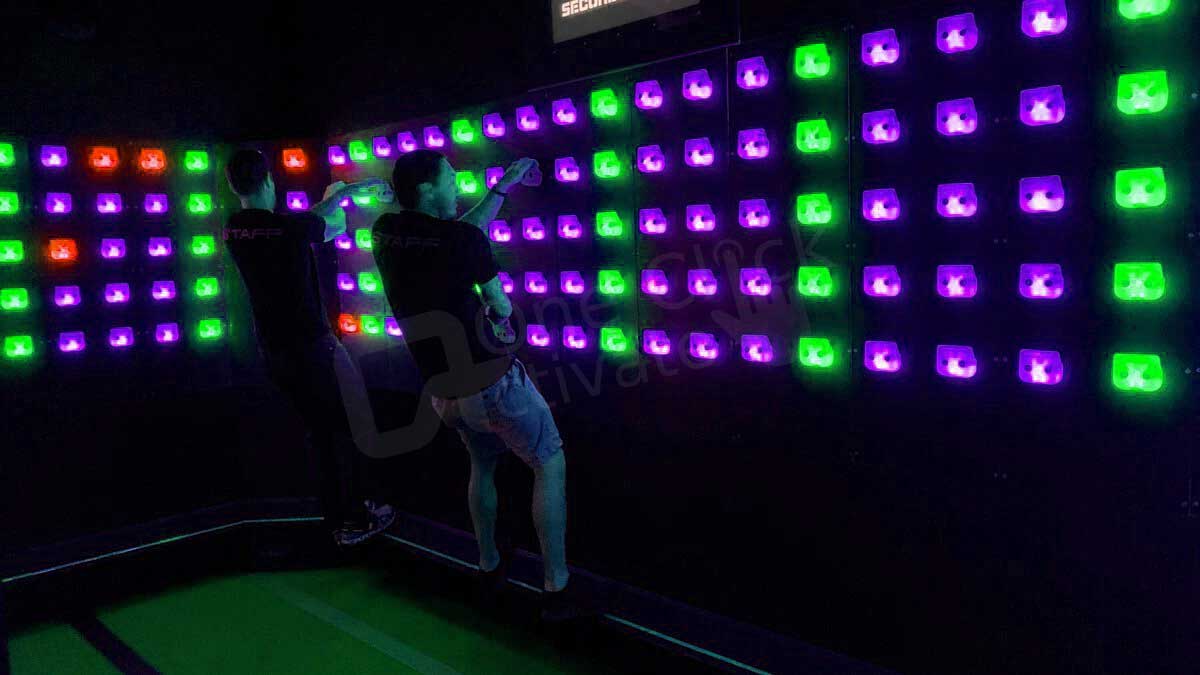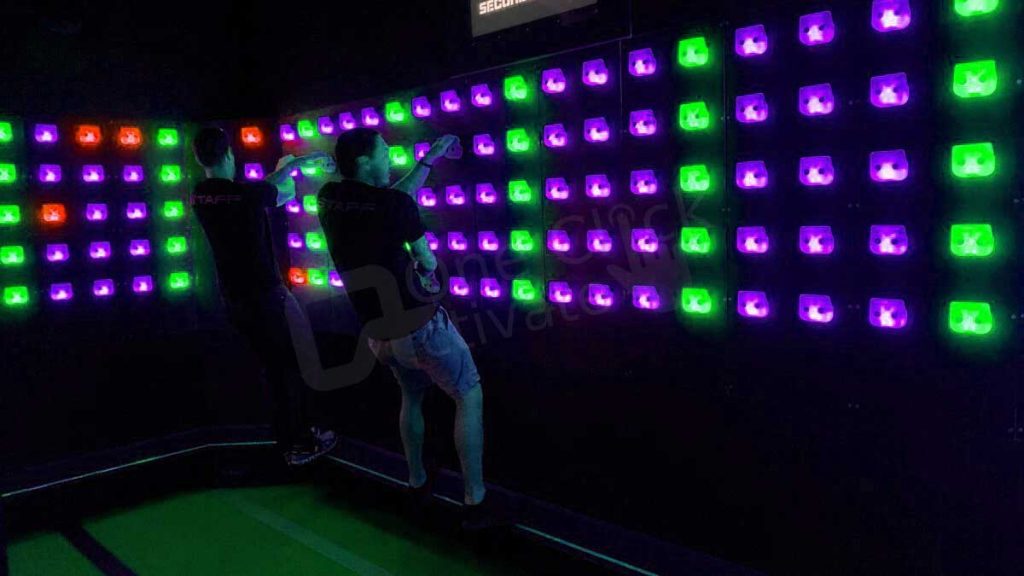 Laser: Carefully navigate your way back and forth via a dynamic laser sequence. You only have a certain amount of time to get to the safe zone on the opposite side of each level. To get the best score, prevent tripping a laser beam.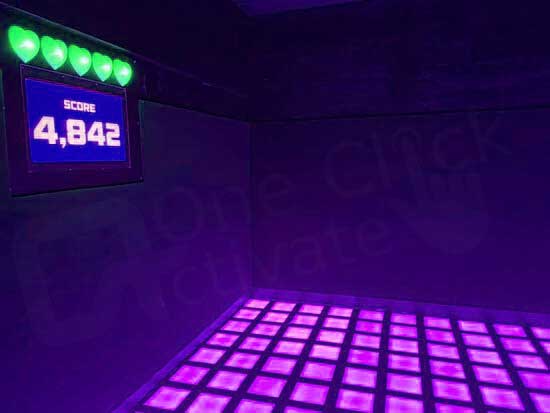 Push: You'll be surrounded by walls of inter-colored buttons in this chamber. To clear the stage, press buttons to complete patterns. Strategy, memory, and communication are all important aspects of games.
Trench: In a succession of levels, shoot lighted-up targets with a laser gun. Accuracy, memory, and collaboration are among the qualities required of players. The quicker you finish each step, the greater your score will be.
What is the price of Activate Games Gatlinburg?
Each player must pay a fee of $25.00 plus tax. You can pay with American Express, MasterCard, Visa Debit, or Visa card on the spot when you arrive.
What is the ideal dress code for Activate Games Gatlinburg?
As the name implies, Activate Games Gatlinburg is an active experience. We encourage that you dress in comfortable attire that enables you to run, jump, crawl, and climb. Shoes with flat soles that are clean and dry are required (running shoes recommended). Participants who are wearing high heels, open-toed shoes, or flip-flops will not be allowed to participate.
What makes it safe to play games at Activate Games?
As our globe emerges from this strange, unexpected, and horrible pandemic, Activate Games Gatlinburg is glad to open its doors to the two most essential people at Activate Games – its team members and guests. "It only leads to superior quality stuff when everything is turned upside down," actor John Krasinski says.
Activate Games have evolved into "better quality items" than ever before. It's cleaner, more tailored, and easier, and they're more excited than ever to give a nice and safe experience for their guests.
Gaming Experience:
The length of the gaming experience will stay at 75 minutes.
The timetable has been reduced to 33% of capacity to allow for more social isolation between teams.
Each micro arena's games will be similar to those played before COVID-19.
Cleaning:
Every time an iPad is being used in the lobby, it will be cleaned.
All games are totally cleaned many times each day in a cycle, with additional cleanings in between guests.
Employees' health:
Activate Games Gatlinburg is a family, and they think that if they aren't healthy, they won't be able to serve their customers. One of the daily measures taken is the temperature at the start of each shift.
Wearing a mask is necessary at all times.
If any symptoms arise or if there is a risk, the employees are asked to return home.
The guest's well-being:
If anybody in your group is ill, has been into contact with somebody who has tested positive for COVID-19, or is suffering symptoms from something like fever, cough, or shortness of breath, please call Activate to schedule a free game postponement.
Is it feasible for me to play even if I'm ill?
Activate Games Gatlinburg requires players to run, jump, climb, crawl, and throw as part of an active gaming experience in numerous of game rooms. To make their clients' experience more engaging, they've incorporated numerous props meant to induce a sensation of adrenaline and excitement, such as lights flashing, loud music, and fog.
While all players are welcome to join Activate Games Gatlinburg, those with pre-existing health issues should take caution and seek medical advice before going. They'd be happy to walk you around their facilities at any time during active hours to determine whether you're qualified to play at Activate Games before you book. Please keep in mind that the majority of Activate's games demand you to discriminate between colors of the same family and brightness.
Important: Shield yourself with the best Oscar Health Insurance plans
Conclusion: If you like adventure, Activate Games Gatlinburg is a must-visit destination. It is a must-see attraction in Gatlinburg, and you should definitely bring your children here if you want to offer them a fun-filled day.
Frequently Asked Questions (FAQs):
Is there a limit to the number of persons who may attend in a group?
A minimum of two people are necessary for playing any game. Games are often enjoyed in groups of two to five players, but no issue if you have six or more! You may split up into smaller groups and change players at any time once you're in the gaming area. They don't yet have software that matches groups of less than two people with other people.
Is it compulsory to make a booking ahead of time?
Walk-ins are welcomed dependent on availability; however, it is strongly recommended that you make an appointment in advance since they cannot guarantee that an opening will be available if you just walk up. Use this Gatlinburg Activation Booking link.
What is the process of advance booking?
Reservations can be made both online and over the phone. You can also make your payment on the spot when you arrive. Walk-ins are welcomed dependent on availability; however, it is strongly recommended that you make an appointment in advance since they cannot guarantee that an opening will be available if you just walk up.
Is there a minimum age requirement to play?
Because the exercises are designed for adults, children under the age of 10 will find them physically and mentally difficult. When it comes to children under the age of ten, Activate Games requires that a paid adult be present all the time throughout the activity (this rule does not apply to school groups). For children aged 11 to 13, a parent or guardian must be present during the game session.
Please remember that the paid adult is part of your 2-to-5-person team. If your group exceeds the maximum number of people allowed, you will be asked to split up into smaller groups, each with an additional adult.
What am I going to do with my promotion?
Your discount will be applied during the checkout process, which will take place when you arrive.
Is it possible to purchase gift cards from Activate?
Gift vouchers are available for purchase online, via phone, or in person. A code is used to represent the gift voucher. If you wish to offer a physical item as a present, please swing by the shop for a card. All standard booking taxes will apply since your gift voucher functions as a pre-paid pass.
Is it possible to book a group package?
Molly Thomas, the Group Director, can be reached at [email protected] or by calling 859.203.5340 after 9 a.m. to book group sessions. We recommend making a reservation at least two weeks in advance if you wish to utilize the private party area since they cannot guarantee that the room will be available.
What is the policy on cancellations?
With at least 48 hours' notice, a reservation can be canceled or rescheduled.
Is it necessary for me to book a certain room?
There is no need to make a reservation for a specific room. Your admission enables you to utilize the whole facility. You can spend as much or as little time in each area as you choose.